Guigou continues on the national team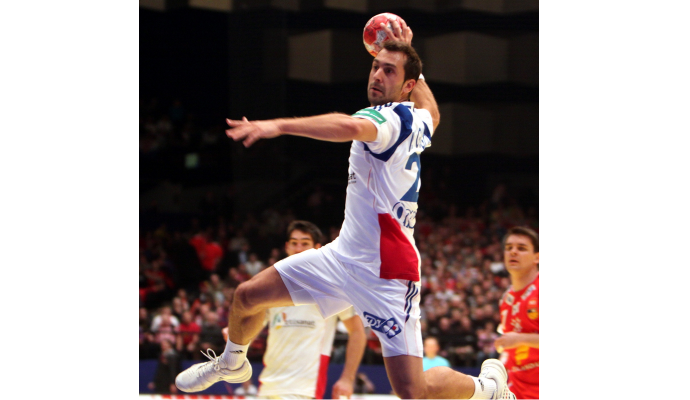 Written by: Rasmus Boysen
In an interview with the French handball website Handzone.net the 35-year-old French national player Michaël Guigou confirms, that he is far from finished with the French national team.
After the French World Championship gold on home ground many have speculated about retirement on the national team for some of the oldest French national players. Now, the experienced French national left wing Michaël Guigou excludes, that he thinks of stopping on the national team.
"I will continue with the French national team as long as I am fit. I do not set a limit, it can be for a few months or longer. It is not necessarily up to me to decide and we do not know what may happen in the months and seasons to come," the current Montpellier HB player states to Handzone.net.
Michaël Guigou made his debut on the French national team in 2002 against Japan and has since played 237 caps and scored 845 goals.
"When I was 30 years old, of course I asked myself questions. And after the Olympic Games in Rio and the World Championship in France seemed to me to be an end option. But I realize that I still enjoy to play. Retirement would not be logical. I am physically and mentally well, so I decided to continue and see what happens."
Michaël Guigou, who has won everything there is to win with the French national team, has a long-term contract with the French top club Montpellier HB, where he has played all his senior years, to the summer of 2021.
The French left wing has won the Olympics twice, the European Championship 3 times and the World Championship 4 times with the French national team.