Porte stays in Montpellier long-term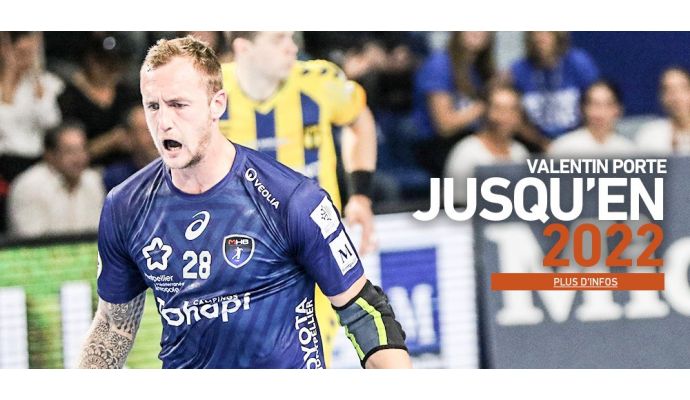 Photo: montpellierhandball.com
Written by: Rasmus Boysen
The French national player of Montpellier Handball, Valentin Porte, has extended his contract with 3 years to the summer of 2022.
Press release from Montpellier Handball:
Arrived last season at the Montpellier Handball after the Rio Olympics, Valentin Porte has had some time to adapt. And yet, a few months later, he confirms what everyone expected of him at MHB.
"A talented player, very complete and who humanly fits perfectly" as head coach Patrice Canayer tells a the press conference.
Valentin extends the adventure and "this is excellent news" underlines Serge Granger and Rémy Levy, co-presidents of Montpellier Handball. "It is now part of the masterpieces of the puzzle. Valentin was able to help in attack as in defense and he is a player of value."
3 more years! This led Valentin Porte to formalize a contract until 2022. "I found in Montpellier the club I needed. I have the living environment, the trust of the team and the staff, and a coach with whom I like to work."
For the last couple of weeks, he has formed a pair with Melvyn Richardson on the right back position, but the head coach sees further in the duo: "It's definitely the best duo I've ever had. But I think they can go even further."
Valentin Porte came to Montpellier from Fenix Toulouse before last season. The 27-year-old French national player has played 81 caps and scored 214 goals for France, with whom he has won the World Championship twice (2015, Qatar + 2017, France), the European Championship once (2014, Denmark) and silver at the Olympics in Rio 2016.