
09:38 25-September-2016
Nyokas misses the World Championship!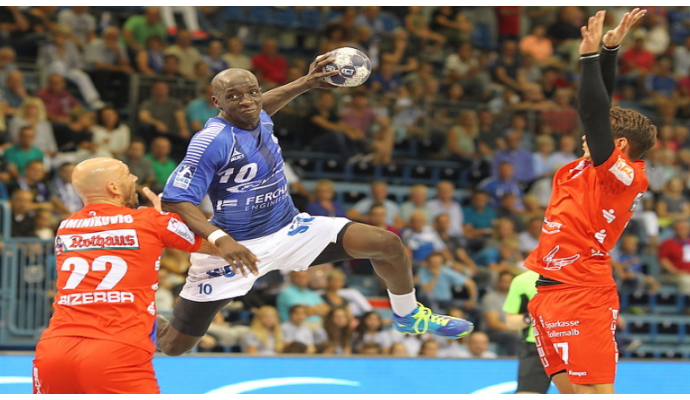 Photo: vfl-gummersbach.de
Written by: Rasmus Boysen
The French national player Kevynn Nyokas will undergo a surgery and is out for 4 months!
The 30-year-old right back, who left Frisch Auf Göppingen and signed a 2-year contract with the league rivals VfL Gummersbach this summer, has problems with his right knee once again. The knee has teased him the past year and a half, which has kept him out of the European Championship in Poland, the Olympics in Rio and now the World Championship on home soil in France in January.
The French right back, who is the twin brother of Olivier, who is also a national player of France, will undergo a surgery in Germany next week, and is afterwards out for four months. It was a difficult choice to have an operation:
"It is a big decision. But we came to a point where it was no longer just pain, it was necessary to act for my career and my future health. I do not know what the future holds, but I have confidence in myself and my team, which is very good to me. We want to work together in the long term. I come strong back to the second season of Gummersbach," he states to the French newspaper L'Equipe.
Fact box:
Name: Alix Kévynn Nyokas
Date of birth: 28.07.1986
Nationality: French
Position: Right back
Caps: 41 (57 goals)
Clubs:
2002–2004: ES Montgeron, France
2004–2006: UMS Pontault-Combault HB, France
2006–2010: Paris Handball, France
2010–2011: Dijon Bourgogne HB, France
2011–2012: Paris Handball, France
2012–2014: Chambéry Savoie HB, France
2014–2016: Frisch Auf Göppingen, Germany
2016–?: VfL Gummersbach, Germany