News about the future in Nimes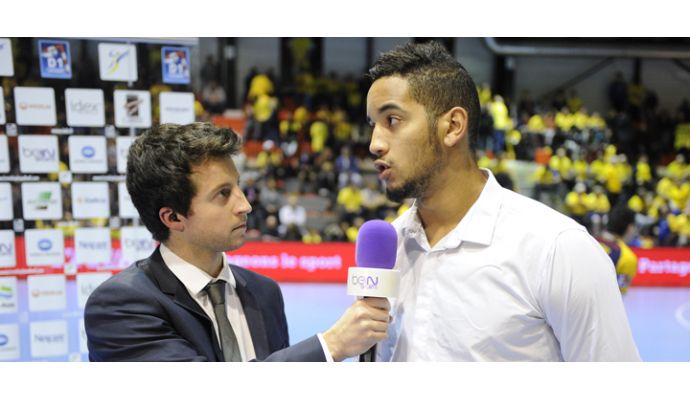 Photo: Micke Brasseleuer (hand-ivry.fr)
Written by: Rasmus Boysen
At a press conference today the French League club USAM Nimes revealed news about several players.
The 34-year-old Slovenian goalkeeper Aljoša Rezar leaves the club to join the Danish League club Bjerringbro-Silkeborg with immediate effect (read more here). He will be replaced by Maxime Pagès, the goalkeeper of the reserve.
The 23-year-old French left back Quentin Dupuy has extended his contract with two years until the summer of 2021. The 26-year-old Egyptian right wing Mohamed Sanad, who joined the club from the Spanish side CB Ciudad de Logroño this summer, has extended his contract with a year.
The 28-year-old French left wing Yvan Gerard, who joined the club from the Leageu rivals PAUC before this season, has also extended his contract for another season.
Furthermore, USAM Nimes announced, that the club has signed a contract with the French right back of the League rivals US Ivry, Micke Brasseleur. 24-year-old Micke Brasseleur, who played in the German club HSC 2000 Coburg before returning to France and Ivry, has signed a 3-year contract from next season to the summer of 2021.