Dumoulin extends with Nantes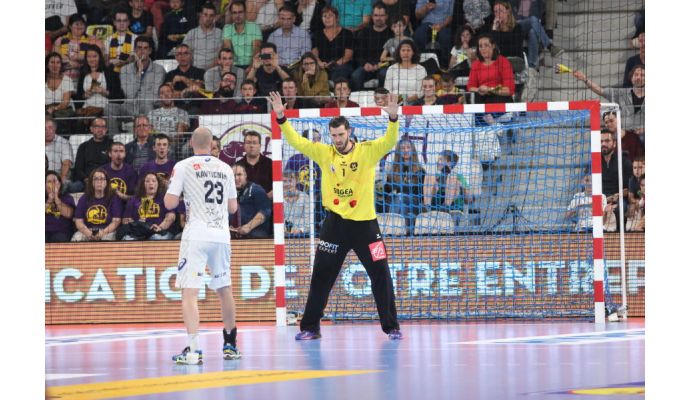 Photo: hbcnantes.com
Written by: Rasmus Boysen
The 33-year-old French national goalkeeper Cyril Dumoulin has extended his contract with HBC Nantes to the summer of 2021.
Press release of HBC Nantes:
HBC Nantes is very pleased to announce the extension of its goalkeeper Cyril Dumoulin's contract for three more seasons.
Arrived in the goal of Nantes in April 2016, the French national player with 58 caps will now be linked to the club until 2021.
For the person concerned, "this extension is simply natural. Since my arrival, all the ingredients are gathered to want to continue this adventure. I have never felt physically as well as I am today. I join the ambition of the club and I wanted to be part of this development project. "
Thierry Anti, the head coach, is also satisfied with this extension: "Since his arrival at the club, we have found a boned Cyril. I think he still has some good years ahead of him. Beyond the player, I am also attached to the character, and we have a very good relationship. I am very happy that he continues with us: for him, for the team, and ... For me!"
Cyril Dumoulin has won the European Championship 2014 in Denmark and the World Championship 2015 in Qatar with the French national team.