Talent stays in Sävehof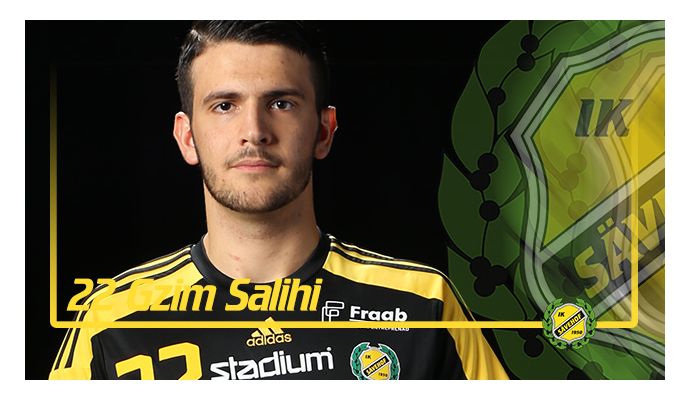 Photo: savehof.se
Written by: Rasmus Boysen
The 19-year-old talented Swedish right back, Gzim Salihi, has despite interested from the Swedish champions IFK Kristianstad (read more here) extended his contract with the Swedish League club IK Sävehof with 3 years to the summer of 2021.
Press release from IK Sävehof:
Gzim Salihi extends with IK Sävehof. The contract extends over three years, and the development curve of the young left-handed shooter is going to be spike up.
During the season, Gzim has had a lot of playing time and he has scored 44 goals in twelve matches and he is number two in Sävehof's internal top scorer list. Gzim has won the Swedish Youth Championship and the goal is of courts to win the Swedish Championship with Sävehof.
"It's really fun that the club believes in me and I look forward to wearing Sävehof's logo on my chest for three years. Getting to a big club like Sävehof from Nödinge SK was a big step, especially with the training. But during my youth and a half season in the first team, I've developed a lot of myself as an individual and a handball player. I'm still young and it's very fun to be able to develop myself as a handball player even more with Johan Jakobsson as mentor and colleague. So far, I have made a trip that's just the beginning, now I look forward to several wonderful seasons in a club where I feel well and will do anything to get home gold to Partille again," Gzim says.
"Great fun that we are given the opportunity to continue developing Gzim. A modern handball player who, with hard work, has the opportunity to go basically anyway," says head coach Robert Wedberg
"Gzim has made a strong start to the season and proved he wants to help IK Sävehof with new successes. A new 3-year contract with Gzim feels great. We believe in Gzim and look forward to this trip," says Anders Eliasson.