
10:59 13-September-2017
Obradović finally a Wisla Plock player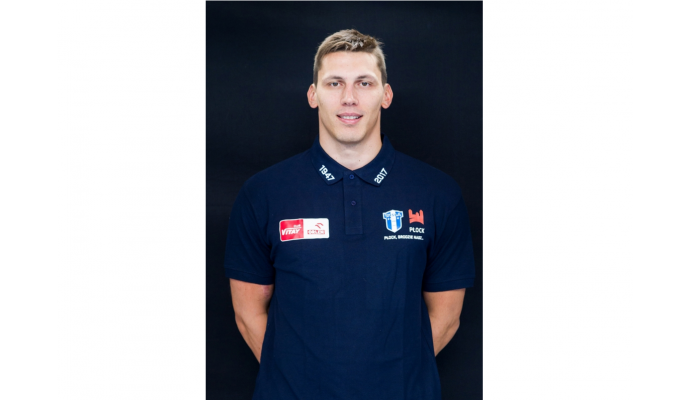 Photo: sprwisla.pl
Written by: Rasmus Boysen
EHF has made a decision: Nemanja Obradović becomes a Wisla Plock player.
Press release from Wisla Plock:
EHF has made the final decision. Nemanja Obradović, who has signed a 3-year contract with us, will be a Wisla Plock player.
Thus ends the dispute between Wisla Plock and Metalurg Skopje. Metalurg was not willing to accept his departure, so the club initially demanded € 50,000, although Metalurg had not previously negotiated the terms of the new contract.
Obradović appeared in Płock at the end of July to take part in the first training session of his new team but could not play in any official match. For several weeks there was a behind-the-scenes struggle involving a reputable law firm.
President Adam Wiśniewski fought to stay Obradovic in the Płock club, but also made it clear - SPR will not pay Metalurg an undue amount of money.
The matter was widely publicized in the media, but the President of Wisla Plock appealed for patience and peace of mind. "We are very pleased to have received a positive decision from EHF," said Adam Wiśniewski. "It turns out that sometimes we have to fight not only on the pitch. Nemanja is ours!"
The decision came at the last moment, but we managed to register the player to the PGNiG Superliga and the Champions League. - We hope that he will perform well in the upcoming matches, since he started training with the team from the beginning of the season. Nemanja will be our player until 2020. And we do not sell him to anyone, and certainly not to Metalurg" laughs Adam Wiśniewski.