Paweł Paczkowski stays in Kielce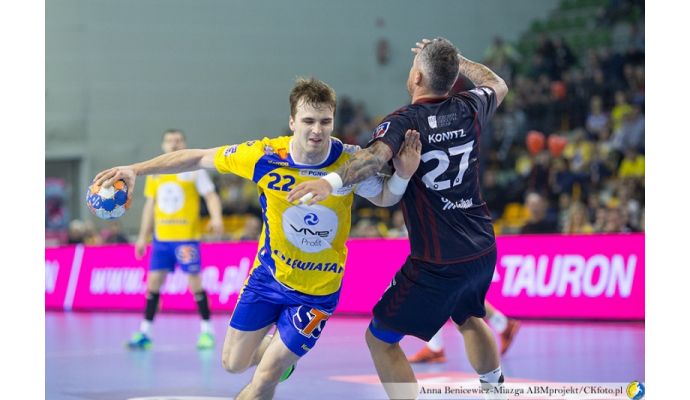 Photo: vtkielce.pl
Written by: Rasmus Boysen
The talented Polish right back of the Champions League winners Vive Kielce, Paweł Paczkowski, has extended his contract with 2 years to the summer of 2019.
The 24-year-old Polish national player came under contract with the Polish champions in the summer of 2014 from the rivals Wisla Plock. The first season he was lend out to the French League club Dunkerque HB, but this season the talented back court player has got his breakthrough in Kielce.
"I am very happy that I can now officially can say that I stay for two more years. I think it's a culmination of the work I have done and confirm that everything is going in the right direction," he states to the website of Vive Kielce.
Paweł Paczkowski has played 9 caps and scored 11 goals for Poland. He participated in the World Championship in France in January.