Jannick Green denies rumors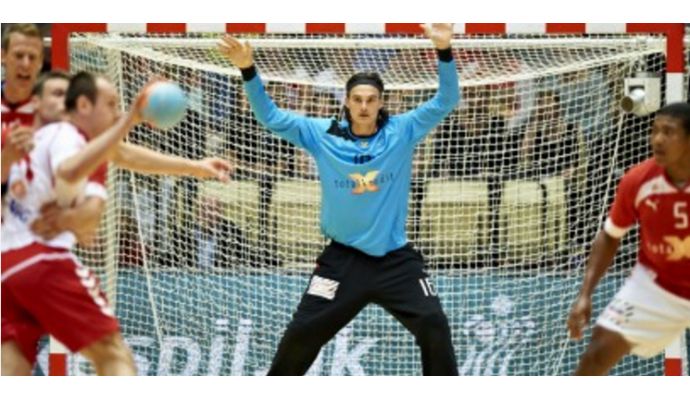 Photo: dhf.dk
Written by: Rasmus Boysen
The Danish national goalkeeper Jannick Green denies the rumors of him joining SG Flensburg-Handewitt from the summer of 2018.
As reported on www.Hballtransfers.com Sunday, the Danish goalkeeper Jannick Green had according to the German TV channel SKY signed a contract with the German top club SG Flensburg-Handewitt from the summer of 2018 (read more here) to replace another Danish goalkeeper, Kevin Møller, who allegedly moves to FC Barcelona (read more here) after next season.
But now the 28-year-old Danish goalkeeper of the German Bundesliga club SC Magdeburg denies the rumors of an agreement with SG Flensburg-Handewitt to the German newspaper Volksstimme.
"That this rumor was spread by Sky, is just funny and surprised me. I certainly did not give the information to Sky."
Jannick Green admits that SG Flensburg-Handewitt has shown interested "But Flensburg is interested in several goalkeepers," he says. Especially since the contracts of the current goalkeepers Mattias Andersson and Kevin Møller expire at the same time in the summer of 2018.
"This is much too early for me to decide a year and a half before. The SC Magdeburg is also a very good address, we have our demands covered here too. I can only emphasize it again and again. My family and I feel are very comfortable in Magdeburg. And at the moment, it's just really fun to play here. I can well imagine staying here," the Danish goalkeeper states to Volksstimme.
The contract of Jannick Green expires in the summer of 2018.
Jannick Green started his career in the Danish club Lemvig Håndbold and has also played for the Danish club Aalborg Håndbold and Bjerringbro-Silkeborg. He has played 82 caps for the Danish national team and has won Olympic gold in Rio in 2016 and silver at the World Championship 2013 in Spain and at the European Championship 2014 in his home country Denmark.