
09:03 29-September-2016
Jaanimaa leaves Kiel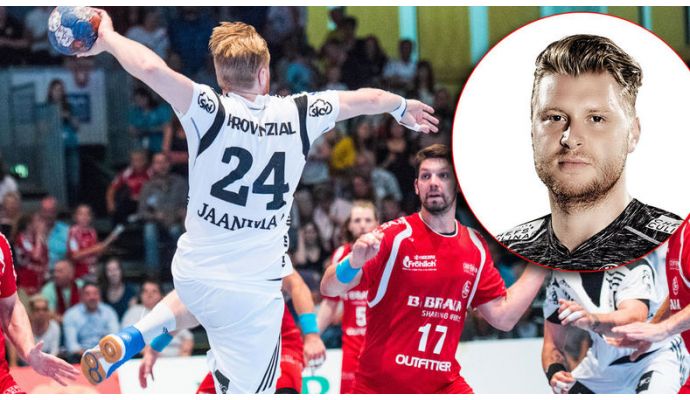 Photo: mt-melsungen.de
Written by: Rasmus Boysen
The Estonian national player Dener Jaanimaa joins MT Melsungen with immediate effect on a 1½-year contract to the summer of 2018.
The 27-year-old Estonian right back, who came to THW Kiel last season, when HSV Hamburg went bankrupt, has, after the return of the THW Kiel legend Christian Zeitz, been left over. Both Steffen Weinhold, Marko Vujin and Christian Zeitz have been ahead. It has led him in search for greener pastures.
He has signed a 1½-year contract with the German league rivals MT Melsungen as a supplement for Michael Müller and a replacement for injured Gabor Langhans.
Fact box:
Name: Dener Jaanimaa
Date of birth: 09.08.1989
Nationality: Estonian
Height: 185 cm
Weight: 92 kg
Caps: 70 (176 goals)
Clubs:
Siili PK (EST)
SK Reval-Sport/Kristiine (EST)
Chocolate Boys Tallin (EST)
2009 LIF Lindesberg (SWE)
2011 EHV Aue (GER)
2013 ThSV Eisenach (GER)
2015 HSV Hamburg (GER)
2016 THW Kiel (GER)
01.10.2016-?: MT Melsungen (GER)