
08:41 15-September-2016
Vujovic will not be Croatian national coach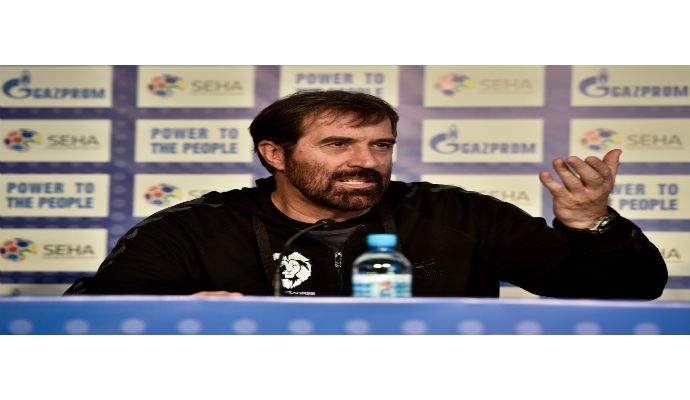 Photo: Seha-liga.com
The head coach of RK Zagreb and the Slovenian national team Veselin Vujovic is not interested in the job as Croatian national coach.
Since the head coach of the Croatian national team, Željko Babić, resigned last Tuesday, the biggest question in the Croatian media have been who'll be the new coach. The rumors have been many.
One of the biggest favourites for the job is Veselin Vujovic. The head coach of the Croatian top club RK Zagreb is historic automatically a subject for the job. Veselin Vujovic is one of the best handball players the world has ever seen, and he has developed into a top class coach. Due to his job as head coach of RK Zagreb the Serbian/Croatian coach has detailed knowledge of many of the Croatian players.
But in an interview with Balkan-handball.com he denies, that he will be the new Croatian national coach:
"For me there is no chance, despite that most of the public and some people from my club wanted to see me in this position. I have a contract with Slovenia for two more years, and this friday the Slovenian chairman Bobinac and vice chairman Kozole come to Zagreb with an offer to extend the contract until after the Olympics in Tokyo. These people have giving me the chance to become national coach, and then supported me after the bad result at the European Championship 2016 in Poland. Such things should be respected and appreciated," the charismatic coach stated.
In a poll on the Croatian website Sportske.jutarnji.hr 52% of the users wants Vujovic as the new national coach of Croatia: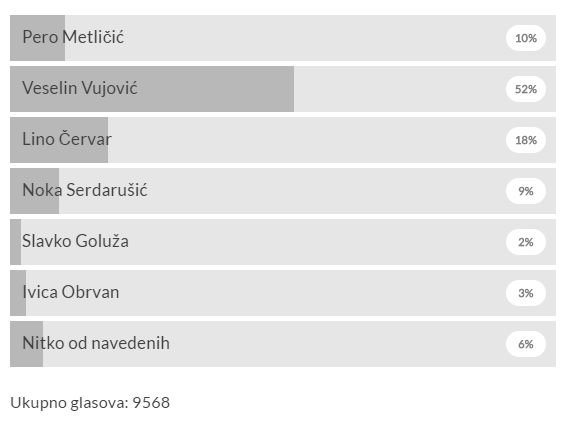 See all the candidates for the job as Croatian natinoal coach here.