Rumor: Tibor Ivanisevic stays in Skjern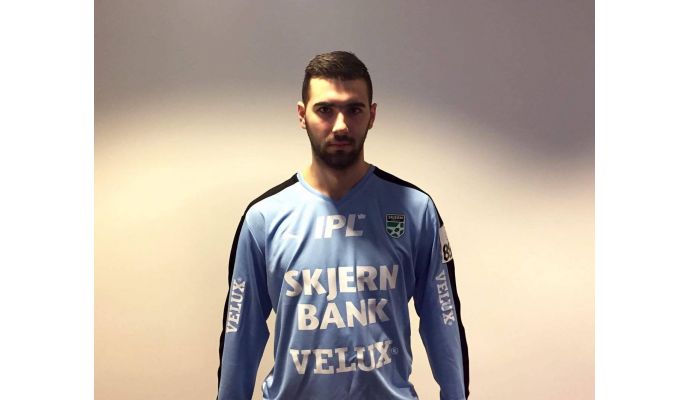 Photo: skjernhaandbold.dk
Written by: Rasmus Boysen
According to informations for TV2 the Serbian goalkeeper of Skjern Håndbold, Tibor Ivanisevic, continues nevertheless in the club after this season.
The Chairman of the Danish club Skjern Håndbold, Carsten Thygesen, stated in the beginning of March, that the 26-year-old Serbian goalkeeper, Tibor Ivanisevic, who came to Skjern from the Hungarian club Gyöngyösi KK on a 6 months contract in January, does not continue in the club after his contract expires at the end of this season (read more here).
But now it seems, that the two parties nevertheless have found an agreement of an extension of the contract. That learns TV2.
It means in that case, that Skjern Håndbold has 3 goalkeepers under contract from next season. The current Danish goalkeeper, Søren Pedersen, who has extended his contract with 2 years to the summer of 2019 (read more here), the current Danish goalkeeper of Århus Håndbold, Emil Nielsen, who has signed a 3-year contract to the summer of 2020 (read more here) and now also Tibor Ivanisevic.
Tibor Ivanisevic has become 1st goalkeeper of Skjern Håndbold immediately and was named the Cup fighter after winning the Danish Cup with Skjern Håndbold.
Skjern Håndbold is at the moment placed 4th in the Danish League.