Kulak rejects Kielce-rumor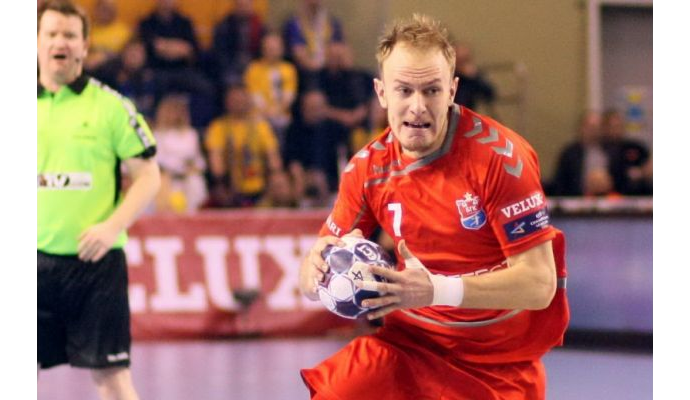 Photo: http://bgk-meshkova.com
Written by: Rasmus Boysen
Yesterday the 21-year-old Belarusian playmaker Artsiom Kulak was rumored to Vive Kielce, but now he rejects it.
After the big press conference monday, where the Polish champions Vive Kielce among others revealed the signings of Luka Cindrić, Arkadiusz Moryto, Ángel Fernández Pérez, Artsem Karalek, Andreas Wolff and Nicolas Tournat and the extension of the contracts of the head coach Talant Dujshebaev, line player Julen Aguinagalde and playmaker Dean Bombac (read more here), the ambitious chairman of the club, Bertus Servaas, announced that another signing of the club will be published next week.
According to the Polish website SportoweFakty is it about the 21-year-old Belarusian national player Artsiom Kulak. The Belarusian playmaker, who in March extended his contract with the Belarusian champions BGK Meshkov Brest to the summer of 2019 (read more here), allegedly according to the Polish newspaper joins Vive Kielce in the summer of 2019 to replace the Polish back court player Mariusz Jurkiewicz, who in February 2019 becomes 37 years old and whose contract with Vive Kielce expires at the end of the 2018/19-season.
But after yesterdays SEHA League match against Croatian RK Nexe Artsiom Kulak commented on the rumors:
"I want to say that I have no contracts, except with BGK Meshkov Brest. The term of the contract with the team is calculated for two years. I give everything to fight for the club. There are no links to other clubs. This is all, the story with Vive Kielce, - a lie," Artsiom Kulak stated in a video-interview with the official website of BGK Meshkov Brest.

Source: Pressball.by