Instead of Vardar: Stanic retires!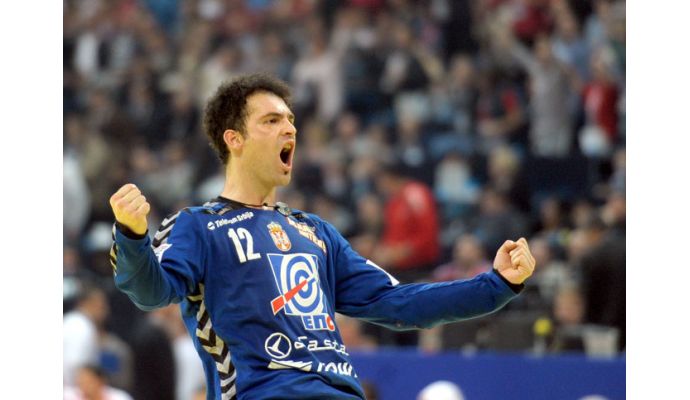 Photo: seha-liga.com
Written by: Rasmus Boysen
The Serbian goalkeeper Darko Stanic rejects the rumors of him replacing Arpad Sterbik in RK Vardar next season. Instead the former Serbian national player has retired.
Last week the Macedonian website Sport.com.mk reported, that the Serbian goalkeeper Darko Stanic had signed a 1-year contract with the Macedonian Champions League winner RK Vardar from next season to replace Arpad Sterbik, who joins Telekom Veszprém (read more here). But now the 39-year-old former Serbian national player in an interview with Balkan-Handball.com denies the rumors.
"There is nothing of this story with Vardar. I got a job in the Ministry of Youth and Sports. Obligations started last week. That's what I plan to do in the future."
So instead of continuing in the elite of handball the charismatic goalkeeper has decided to end his handball career after more than 20 years as a professional.
Darko Stanic has played in huge European clubs as RK Koper, RK Metalurg and Rhein-Neckar Löwen. His last club was the Qatari top club El-Jaish. Stanic was banned from playing handball for two years (2006–08), following testing positive for cocaine. He has played 103 caps for the Serbian national team, with whom he won silver at the European Championship 2012 at home in Serbia.
In the meantime RK Vardar must continue its quest for a top goalkeeper for next season as a successor of Arpad Sterbik.