Igropulo joins Brest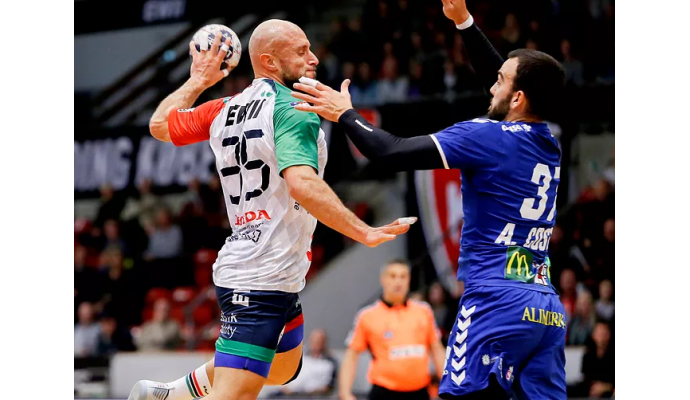 Photo: kif.dk
Written by: Rasmus Boysen
The Russian right back Konstantin Igropulo leaves KIF Kolding-København to join Meshkov Brest after this season.
The 32-year-old Russian national player Konstantin Igropulo has signed a 2-year contract with the Belarusian champions Meshkov Brest from next season to the summer of 2019.
Konstantin Igropulo came to his current Danish club KIF Kolding-København from Füchse Berlin in 2015. He has also played in other European top clubs as Chekhovskie Medvedi and FC Barcelona.
The Russian shooter has played 110 caps and scored 505 goals for Russia.
Konstantin Igropulo is the 3rd foreign profile, who leaves KIF Kolding-København after Antonio Garcia (read more here) and Niko Mindegia (read more here). Also the Brazilian right wing Fabio Chiuffa is rumored away from the Danish club (read more here). In addition Kasper Hvidt and Lars Jørgensen retires.
Konstantin Igropulo replaces the Latvian right back of Meshkov Brest, Dainis Krištopāns, who has signed a 3-year contract with RK Vardar to replace Alex Dujshebaev (read more here).
Meshkov Brest has furthermore signed the Serbian left back of SG Flensburg-Handewitt, Petar Djordjic (read more here).