Swedish side with important extensions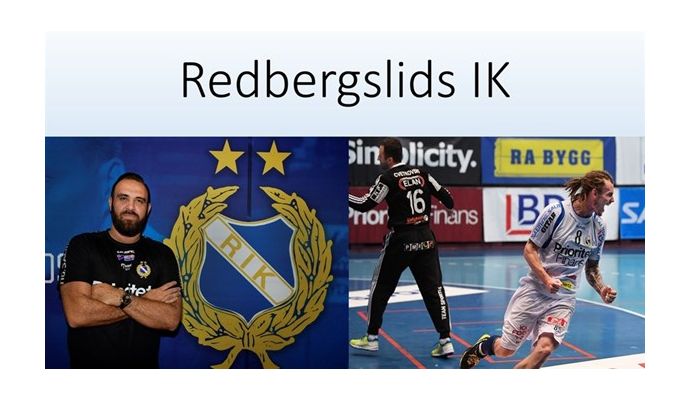 Photo: www.laget.se/redbergslidsikherr
Written by: Rasmus Boysen
The Swedish League club Redbergslids IK has extended the contracts with Jasmin Zuta and Tobias Johannsson.
The head coach Jasmin Zuta and team captain Tobias Johansson will stay in the Swedish League club Redbergslids IK.
Jasmin Zuta returned to RIK as a leader in the summer of 2014. After a first year of talent development as his main task, he entered the elite team for the 2015-2016 season. Now he is in his third season and has extended his contract with another 3 seasons to the summer of 2021.
"We are of course happy to have linked Jasmin to the future. He has proven to be just the kind of coach our club needs. An incredible driving force and belief in those players he is working with. Together with the rest of the leaderboard he has done and does a great job for our association," says sports director Henrik Lundström in a press release of Redbergslid IK.
The team captain Tobias Johansson has also chosen to extend his outgoing contract. The 28-year-old Swedish right back, who with 111 goals in 17 matches is the top scorer of the Swedish League, has extended his contract until the summer of 2019.
"Tobias is incredibly important to the group with his peace and maturity. Add to that he performs top of each match so you can understand how important this signature is," comments Lundström.