Great talent leaves Vardar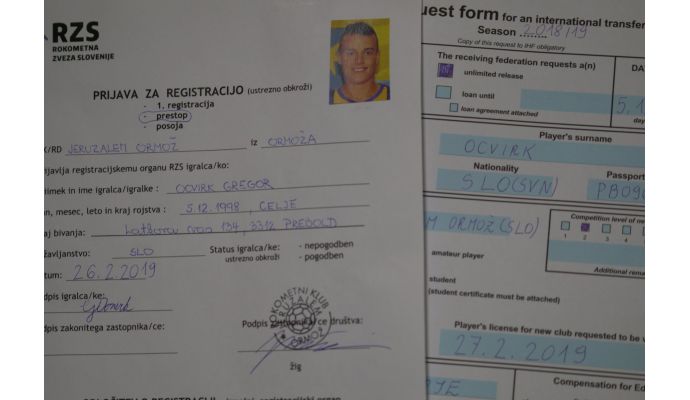 Photo: The Facebook site of RK Jeruzalem Ormož
Written by: Rasmus Boysen
The best player of the U20 Euros this summer, Gregor Ocvirk, leaves RK Vardar to join RK Jeruzalem Ormož with immediate effect.
The 20-year-old Slovenian talent Gregor Ocvirk had an amazing summer. At home soil in Slovenia he won the U20 Euros and was named the best player of the tournament.
He began the season with the Slovenian champion RK Celje but joined the Macedonian champion RK Vardar in October. After only 5 months without success in Macedonia he has returned to the Slovenian league. The Slovenian club RK Jeruzalem Ormož has announced a contract with the Slovenian left back for the rest of the season on the club's Facebook site.
Gregor Ocvirk also played in RK Jeruzalem Ormož on a loan deal from RK Celje in the 2016/17 season.
RK Jeruzalem Ormož celebrated the contract yesterday by winning against RK Celje for the first time ever.