Borozan thinks of his health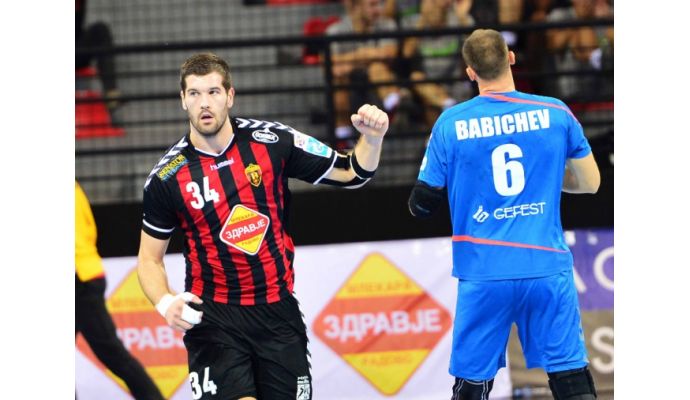 Photo: rkvardar.mk
Vuko Borozan denies the rumors that have occurred, after he announced that he stops on the Montenegrin national team.
After speculations that Vuko Borozan could join the national team of Macedonia, Slovenia or Qatar (read more here), after he previously together with goalkeeper Nebojsa Simić has decided to end the national career for Montenegro, the Montenegrin left back has decided to comment on the matter.
According to the Montenegrin Handball Federation "The players Vuko Borozan and Nebojsa Simić sent a notification to the coach, the director of the national team and the president of the federation, that they would no longer compete for the national team of Montenegro, because they had offers from other national teams."
The 22-year-old left back of RK Vardar, Vuko Borozan, rejects that and says to the Macedonian website SportMedia.mk, that he has decided to retire from the national team because of his health:
"Lately, I have been out due to various injuries. I need a holiday and therefore I like to take a break from the national team. My goal is to give everything for Vardar and nothing else. At the moment for me the most important is my health, and I wish the national team of Montenegro good luck in qualifying."
Vuko Borozan participated in the 2018 Men's European Championship Qualification in late 2016, which means he can not play for a new country before the end of 2019.