After Macedonian fight: 8 months ban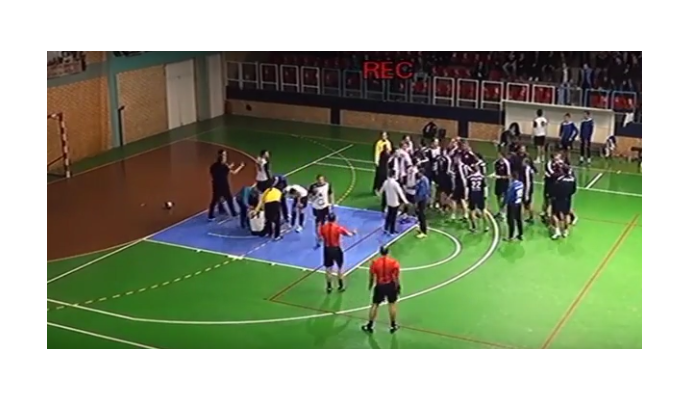 Photo: ss youtube.com
Written by: Rasmus Boysen
The match of October 22 in the domestic Macedonian league between Radovis and Eurofarm Rabotnik was marred by an incident, which now has had consequenses.
The match between Radovis and Eurofarm Rabotnik in the Macedonian League developed into a fight. The game finished in a draw - 34-34. You can see the fight here:
The Macedonian league is one of the physical hardest in the world. Only a month ago the game between RK Vardar Junior and RK Borec was also marred by a fight.
Now the Macedonian Handball Federation has passed judgment in the case. The Macedonian player of Radovis, Milan Levov, who started the fight and punched the Maroccan player of Eurofarm Rabotnik Ashraf Adli, has got an 8 months ban from the Macedonian league.
The 29-year-old Macedonian right wing, Milan Levov, has previously played in RK Tikves, RK Metalurg Skope, RK Vardar, RK Rabotnicki and RK Ohrid.