Olympic winner returns to Gummersbach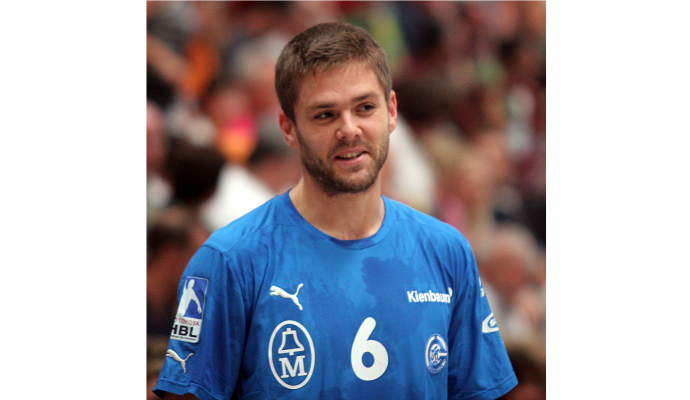 Written by: Rasmus Boysen
The former Croatian national player Drago Vukovic leaves Füchse Berlin to return to his former club VfL Gummersbach after this season.
On a press conference monday the current club of the 34-year-old left back and defense specialist Drago Vukovic, Füchse Berlin, announced, that the Croat would leave the club after this season. Rumors sent him in the first place to another German Bundesliga-club, HSG Wetzlar (read more here), but instead he has signed a contract with his former club VfL Gummersbach.
Drago Vukovic is the first signing for the upcoming season for VfL Gummersbach. After four years with TuS N-Lübbecke and three years in Berlin, the 34-year-old Croat has decided to return to VfL Gummersbach, where he played from 2008 to 2011.
"I am very glad that we can get a player with Dragos quality to Gummersbach. Drago has a great Gummersbach past and was one of the players to win the last three titles for Gummersbach. Drago will bring a lot of experience for our young team and is an absolute model pro" VfL Gummersbach sports director Christoph Schindler stated in a press release.
Drago Vukovic, who has signed a 2-year contract to the summer of 2020, is also happy.
"I am very happy to come back to Gummersbach. I had really good conversations with Christoph, who convinced me of the concept of the VfL. My heart has decided to go back to Gummersbach. I've had three really nice years there. My daughter was born there, and that's an incredibly important city for my family and me. "
"In addition to numerous alternative offers from the Bundesliga, ultimately the good discussions and the overall concept of VfL Gummersbach have made the decisive difference," explains Dirk Wahl, Managing Director of the consulting agency Elite! Athlete Management GmbH.
Drago Vukovic began his career in the Croatian club RK Split before he joined the Croatian champion RK Zagreb in 2002. He has also played in the Slovenian top club RK Gorenje Velenje. The Croat has a long career on the national team. He has played 157 caps and scored 210 goals. In 2004 he won gold with Croatia at the Olympics in Athens. With VfL Gummersbach he won 3 European titles, the EHF Cup in 2009 and the EHF Cup Winner's Cup in 2010 and 2011.