
08:37 06-September-2017
Michael Müller injured after scooter accident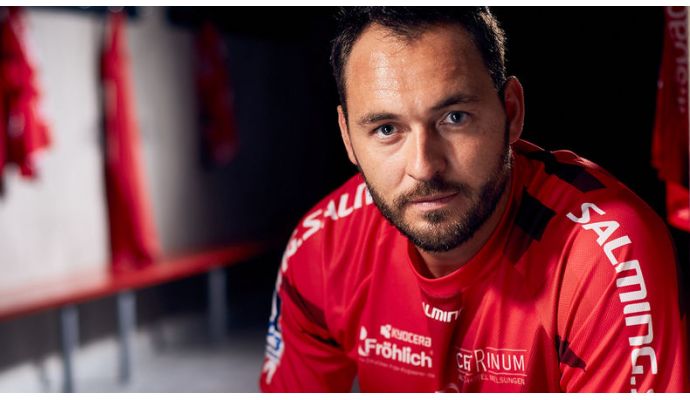 Photo: mt-melsungen.de
Written by: Rasmus Boysen
After his twin brother Philipp got injured last week (read more here) Michael Müller is now also out with an injury.
It never rains, but it pours. MT Melsungen must be able to cope with another injury shock. The ambitious German Bundesliga-club will be without their Captain Michael Müller for several weeks. As the club announced on Tuesday evening, the 32-year-old right back was on his scooter when he slipped in a curve and broke his ankle.
"I'm more than sad, that I'm going to be out of the court for a long time. I might have been lucky, but that's just a weak consolation, especially because this accident is still quite unexplained. I just do not know how it happened," the Captain of MT Melsungen stated in a press release of the club.
Melsungen does not only have to do without Michael Müller, but also six to eight weeks without his twin brother Philipp, who had a shoulder-joint injury in the match against VfL Gummersbach. Read more here.
The twins are therefore out of the top matches in September against THW Kiel (10.) and SG Flensburg-Handewitt (21.).