Possible replacements for Du Rietz in Löwen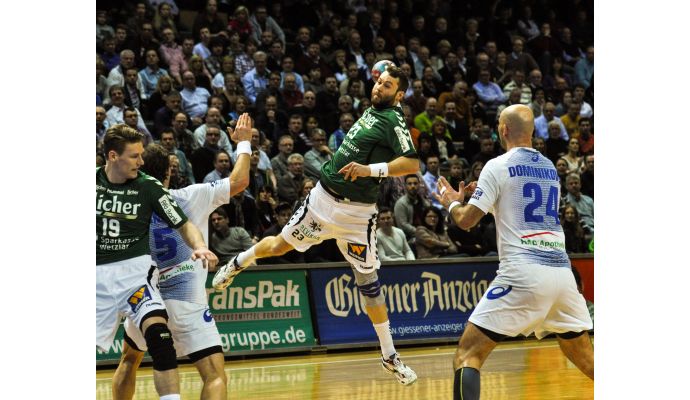 Written by: Rasmus Boysen
Rhein-Neckar Löwen searching for candidates to replace the 27-year-old Swedish left back, Kim Ekdahl Du Rietz.
The CEO of Rhein-Neckar Löwen, Jennifer Ketteman, has confirmed to Mannheimer Morgen, that the 27-year-old Swedish left back, Kim Ekdahl Du Rietz, wants out of his contract after this season one year early.
The last word is not said in this case. But the German champions has been forced to look at possible replacements. The Sports director of Löwen, Oliver Roggisch to Mannheimer Morgen:
"Talks has been made with every possible left back," Roggisch reveals.
Mannheimer Morgen has revealed some of the players, who could be a possibility:
Julius Kühn:
In the summer of 2018 would the German national team player of VfL Gummersbach, Julius Kühn, be free of charge.
Simon Jeppsson:
The 21-year-old Swedish shooting star Simon Jeppsson of LUGI HF would like to move to the Bundesliga.
Steffen Fäth:
According to the Wetzlarer Neuen Zeitung and Mannheimer Morgen the German national player Steffen Fäth is the favored successor of Kim Ekdahl Du Rietz. From 2008 to 2009 the native Frankfurter was already under contract with the lions. Over VfL Gummersbach he landed at the HSG Wetzlar, where Fäth matured to one of the best Bundesliga players and to a support in the German national team. Since this summer the left back has played in Füchse Berlin. His contract expires in the summer of 2018. The Badeners could even be able to get him a year earlier if they pay a transfer.
Without financial compensation, Rhein-Neckar Löwen will according to Mannheimer Morgen not let Kim Ekdahl du Rietz leave in the summer of 2017.