
15:06 27-September-2016
Kastening stays in Hannover to 2019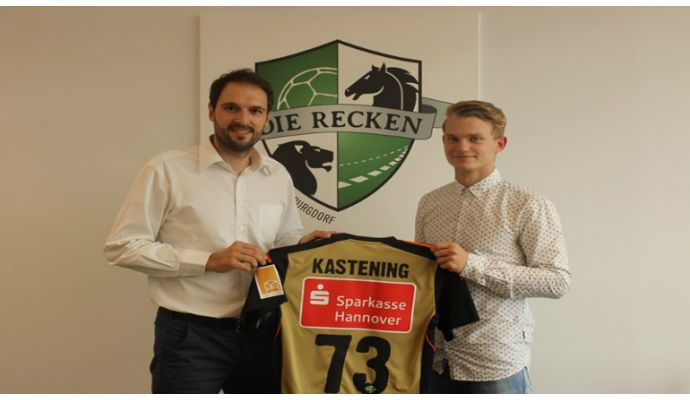 Photo: die-recken.de
Written by: Rasmus Boysen
The 21-year-old German right wing Timo Kastening extends his contract with "Die Recken" to the summer of 2019.
The head coach of TSV Hannover-Burgdorf Jens Bürkle is happy about the extension:
"Timo has already completed many games in the Bundesliga despite his very young age. His development is thanks to his training diligence and attitude extremely positive and makes him a role model for other young players, who also want to make the step to the strongest league in the world," says Jens Bürkle to the website of "Die Recken".
Also the German right wing, who made his debut in the best league in the world as 18-year-old, is happy with the new agreement:
"I am very happy that I will continue to play for "DIE RECKEN". The club offers me the best way to develop my skills and gives me the chance to play at the highest level. Furthermore I can stay close to my family and friends, which making the whole package just perfect. "
Timo Kastening moved from TSV Barsinghausen to TSV Hannover-Burgdorf in 2008. He was promoted to the first team in 2013.
Fact box:
Name: Timo Kastening.
Date of birth: 15.06.1995
Nationality: German
Position: Right wing
Clubs:
–2006: HSG Schaumburg Nord, Germany
2006–2008: TSV Barsinghausen, Germany
2008–?: TSV Hannover-Burgdorf, Germany