Hannover keeps experienced goalkeeper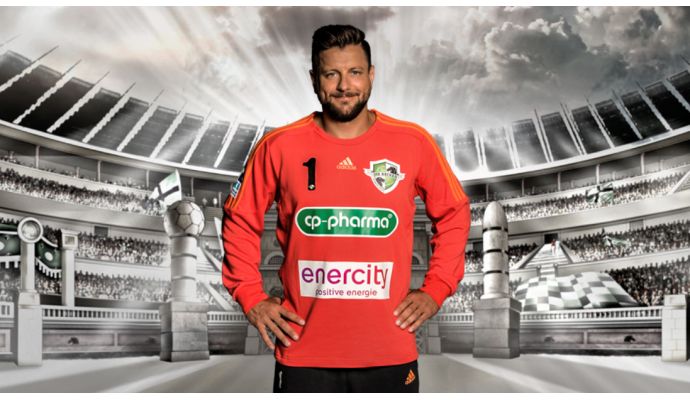 Photo: dierecken.de
Written by: Rasmus Boysen
The 34-year-old experienced German goalkeeper Martin Ziemer has extended his contract with TSV Hannover-Burgdorf to the summer of 2019.
Hballtransfers.com earlier reported about the goalkeeper situation in the German Bundesliga-club TSV Hannover-Burgdorf (read more here). While the talented German goalkeeper Malte Semisch seems to be lost for "Die Recken" (read more here), the experienced German goalkeeper Martin Ziemer has decided to continue in the club.
Since 2012 Martin Ziemer has been a part of TSV Hannover-Burgdorf. This will also be so beyond this season, as both sides agreed to extend the contract to the summer of 2019. "Martin is a very good goalkeeper, an important part of our group and a deserving player in this club. His contract extension is a win-win situation for everyone involved," says the Spanish head coach of the club, Carlos Ortega,in a press release.
Martin Ziemer: "There is a lot of support for and nothing against it. The games are the product of our daily work. This makes me with my teammates and the coaching team a lot of fun. But the work of the medical department and the boys and girls of the office, which often act in the background, goes far beyond the normal limits. I've met a lot of friends and companions in the five and a half years, so it's also good outside the handball court."
For managing director Benjamin Chatton the constant Ziemer in goal is very important. "Age does not protect against performance and therefore it is obvious that we are planning on going beyond the season with Martin Ziemer in goal. Ziemer is also in this season an important factor in our overall construct. In addition, he is a founding member of DIE RECKEN history and an absolute identification figure for us."
Martin Ziemer began his career in HC Empor Rostock until he joined SC Magdeburg in 2000. In 2004 he joined SV Anhalt Bernburg, in 2006 ASV Hamm, in 2010 HSG Ahlen-Hamm in 2011 HBW Balingen-Weilstetten and in 2012 his current club TSV Hannover-Burgdorf. He has played 15 caps for Germany.