Officially: Rasmussen to Ribe-Esbjerg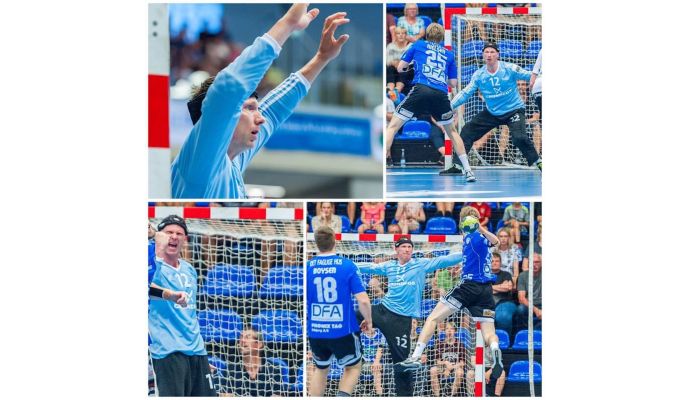 Photo: Photo-Andersen.dk
Written by: Rasmus Boysen
The 41-year-old Danish goalkeeper of Bjerringbro-Silkeborg, Søren Rasmussen, has signed a 2-year contract with the League rivals Ribe-Esbjerg HH from next season.
Press release of Ribe-Esbjerg HH:
The former national team goalkeeper and current 1st goalkeeper in BSV, Søren Rasmussen, will move to Ribe-Esbjerg HH from the summer of 2018 on a two-year contract.
"In recent years, Søren Rasmussen has consistently been among the top three goalkeepers in the handball league - and is currently no. 1 in the league with a save percentage of 44 after the first six matches. With his skills and experience and continued starvation after playing handball, there is no doubt that it will be a powerful reinforcement of the squad that we can incorporate a player like him. With a future goalkeeper duo consisting of Søren Rasmussen and Tim Winkler, we may be the team that can present the best goalkeeper team in the league. Søren Rasmussen will be an important part of the club's efforts to take further step," says the chairman of the elite committee, Sune Agerschou.
Søren Rasmussen says: "Ribe-Esbjerg HH is in a very exciting project and it looks like that they will develop even more next season. The goal is to get to the top. I would like to contribute. My desire and motivation to play at the top level and hopefully play for medals and titles is still great."