Former national player stays in TVB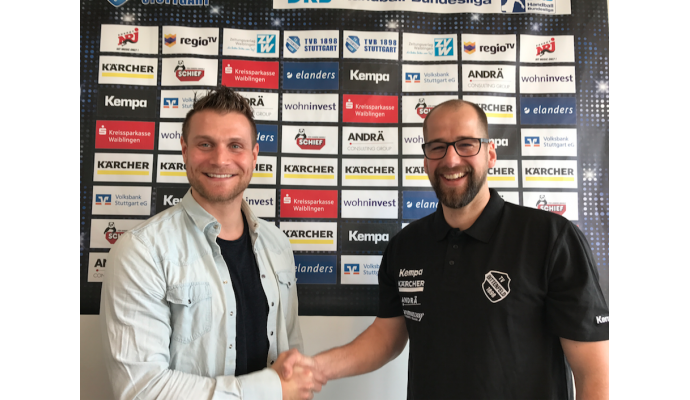 Photo: tvb1898.de
Written by: Rasmus Boysen
The former German national player Michael Kraus extends his contract with TVB 1898 Stuttgart with two years to the summer of 2019.
The German Bundesliga TVB 1898 Stuttgart has extended the contract with the German playmaker Michael "Mimi" Kraus with two years to the summer of 2019. The contract of the 2007 World Champion, who has been wearing the jersey of TVB 1898 Stuttgart since the summer of 2016, is only valid for the 1. Bundesliga.
"The TVB has grown very quickly to my heart. It is huge fun here with the people to continue to work on the establishment of the club. The next step, however, we have to stay in the Bundesliga this season. I am convinced of this with one hundred percent," says Michael Kraus in a press release from TVB 1898 Stuttgart.
TVB CEO Jürgen Schweikardt is pleased with the contract extension of Mimi Kraus. "We are very happy that Mimi has already decided for us. This shows that he is fully identified with the club."
33-year-old Michael Kraus has a long career in German handball in clubs as Frisch Auf Göppingen, TBV Lemgo and HSV Hamburg. He won the Champions League with Hamburg.