DHfK Leipzig contract expirations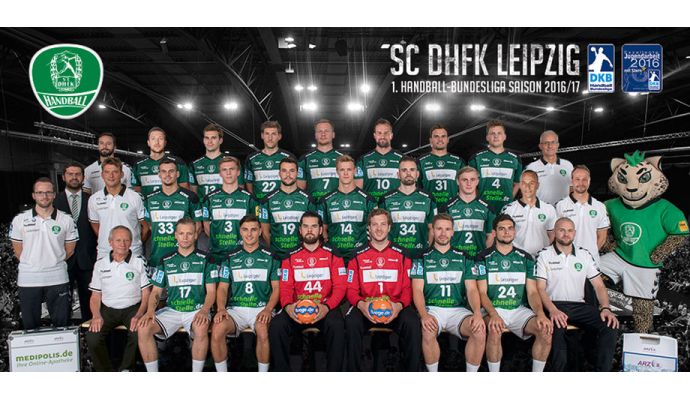 Photo: scdhfk-handball.de
Written by: Rasmus Boysen
Hballtransfers.com provides you the overview of contract expirations in DHfK Leipzig.
Players with ends of contracts after this season:
Sebastian Naumann (19). German right wing.
Christoph Steinert (26). German right back.
Aivis Jurdsz (33). Latvian left back.
Lucas Krzikalla (22). German right wing.
Thomas Oehlrich (32). German line player.
Marvin Sommer (24). German left wing.
Peter Strosack (22). German right wing.
See the contract expirations of the other Bundesliga-clubs here.
The data are compiled using dkb-handball-bundesliga.de. Responsibility for any errors should be attributed to them.
Do you have corrections or additions? Contact info@hballtransfers.com.