Benjamin Meschke stays in Leipzig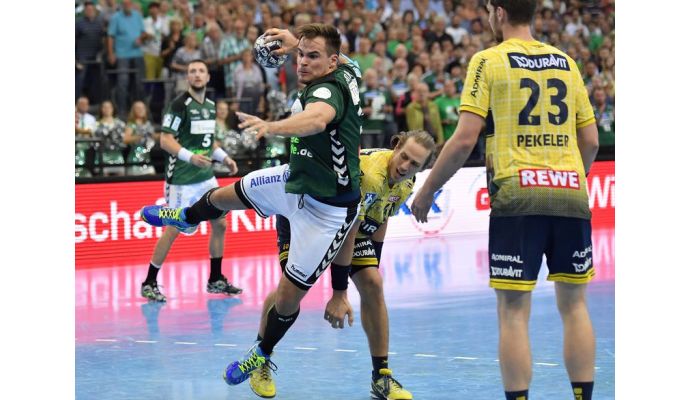 Photo: scdhfk-handball.de
Written by: Rasmus Boysen
The German line player of DHfK Leipzig, Benjamin Meschke, has extended his contract with 1 year to the summer of 2018.
Press release from DHfK Leipzig:
Benjamin Meschke will stay until 2018
Line player extends the end of the season ending contract


Next building block for the coming season: Line player Benjamin Meschke has extended his contract with SC DHfK Leipzig prematurely for a further year.
"I am very satisfied in Leipzig. The development in the club is great and we have a great coach. Since I am very homelike, it is particularly nice for me to be able to play and study here and to live only 100 kilometers away from my family."
The 25-year-old sees the green-and-white as well, as the best chances for him to achieve his personal goals:
"I would like to play a big role in the team in the future and establish myself with the guys piece by piece in the league. We have successfully taken a path and want to continue this together, " said the native of Plauen.
"Benny has often shown his potential. He is not yet at the end of his development and he is intended to bring constant high performance to the ground in the future. We are delighted to be able to tackle this together next year, "said Managing Director Karsten Günther.