Bergischer-duo to Gummersbach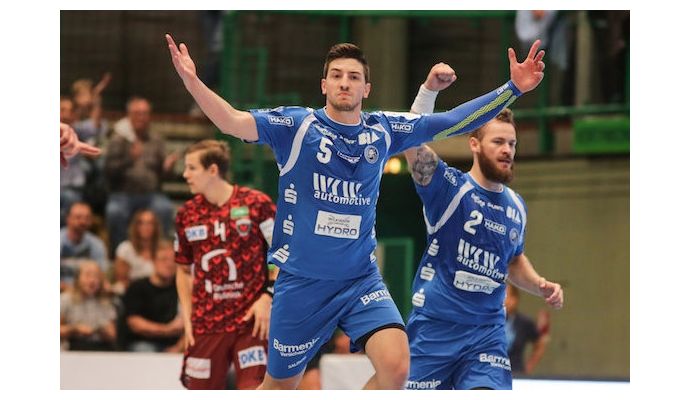 Photo: BHC06.de, Maximilian Hermann to the left, Moritz Preuss to the right
Written by: Rasmus Boysen
For the season 2017/2018 the Bundesliga club VfL Gummersbach has announced two new signings from Bergischer HC. Pevnov leaves!
VfL Gummersbach has signed two young players from the Bundesliga rival Bergischer HC, Maximilian Herrmann and Moritz Preuss.
The 24-year-old Austrian national player and right back, Maximilian Hermann, whos twinbrother, Alexander, also plays in Bergischer, came to Bergischer HC from the Austrian club HIT medalp Tirol in 2013. He has played 46 caps and scored 97 goals for the Austrian national team.
The 22-year-old German line player Moritz Preuss came to Bergischer HC from TSV Bayer Dormagen in 2014. He has been an integral part of the German youth national team, which won the U18 European Championship in Austria in 2012.
Managing Director of VFL Gummersbach, Frank Flatten: "Maximilian Herrmann will continue to strengthen our right back side, and has recently been captain of the Austrian national team. The VfL Gummersbach has been in constant dialogue with Moritz Preuss for several years. Now we could get the young German line player for our concept. Especially in the attack game, we expect an increase in cooperation with Simon Ernst and Julius Kühn. Moritz Preuss has also demonstrated his qualities in the defense. "
However, the German 27-year-old line player of the club, Evgeni Pevnov, will leave the club at the end of the season.