Spanish coaches stays in Skopje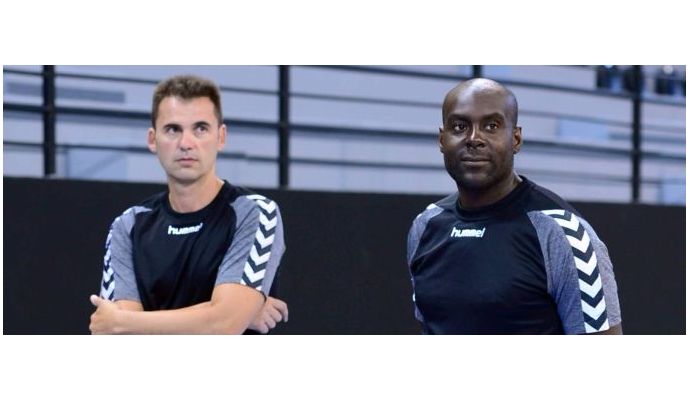 Foto: rkvardar.mk.
Raúl González and David Davis extends their contracts with the Macedonian champions RK Vardar to the summer of 2018.
The head coach of the Macedonian champions Raúl González came to the club in 2014. Before that he learned from Talant Dujshebaev in the Spanish top club BM Ciudad Real, where he was assistent coach.
At the same time in BM Ciudad Real David Davis was a player. The former Spanish nationalplayer, who won a bronze medal at the Olympics in 2008, ended his career in 2013 and became a coach. He has been the assistant coach of Raúl González since 2014.
RK Vardar, owned by the Russian businessman Sergei Samsonenko, have one big goal this season - to participate in the EHF Champions League Final4 in Cologne.