Serbian playmaker to Spain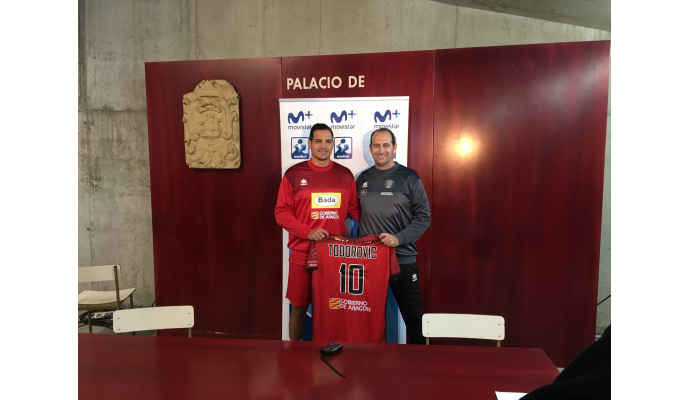 Photo: http://www.bmhuesca.com/
Written by: Rasmus Boysen
Bojan Todorovic leaves the Serbian club Vojvodina to join the Spanish club Bada Huesca with immediate effect for the rest of the season.
Press release from the Spanish Liga Asobal club Bada Huesca:
We have finally reached an agreement for the remainder of the season with the Serbian playmaker Bojan Todorovic, born on July 23, 1990, 1.85 meters tall and 90 kg heavy.
He comes from the Serbian club RK Vojvodina, and has played 18 caps for Serbia and 30 caps for the Serbian U21 national team in the 2012/1- season.
Since 2013 he has played in HC Vojvodina, and has won the Serbia Championship with this team in the seasons 2013/2014, 2014/2015 and 2015/2016. Also in the 2013/2014 and 2014/2015 seasons ahe won the Serbian Super Cup.
During the seasons 2013/2014, 2014/2015 and 2015/2016 his team has also participated in the competitive SEHA League and in the 2015/2016 season participate in the Champions League.
Sunday he comes to Huesca to join training on Monday afternoon, and the same Monday at 17.00 am a presentation will be held in the press room of the Palacio de los deportes just before the start of training.