Zachrisson 5 more years in Berlin!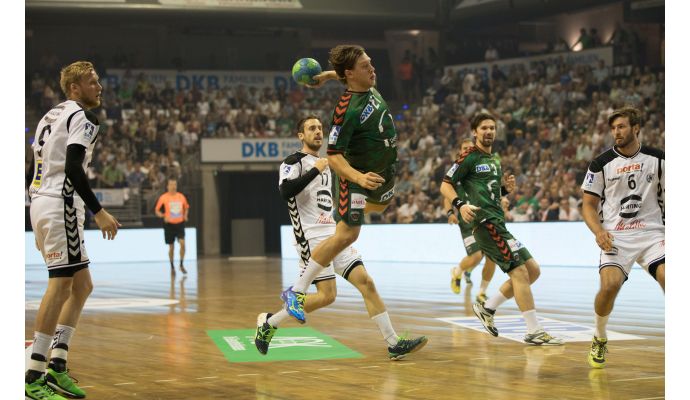 Photo: fuechse.berlin
Written by: Rasmus Boysen
The 26-year-old Swedish national player of Füchse Berlin, Mattias Zachrisson, extends his contract with 5 years to the summer of 2022.
Press release from Füchse Berlin:
Füchse Berlin extends contract with Mattias Zachrisson for five years
Füchse Berlin has extended the contract of the right wing Mattias Zachrisson with five years. The 26-year-old therefore stays in the capital until 2022.
Zachrisson's previous contract would have expired in 2017, but he told the club that he would like to go further with "the foxes". Managing Director Bob Hanning is happy about the decision of the Swede: "Zacki already belongs to our inventory and has been convincing in all these years, sporty and human. His desire to sign a long-term contract with the foxes was a great pleasure for us, and we liked it a lot. "
The fan favorite sees in Berlin ideal conditions for himself and his family - professional as well as private. "It's just nice to be here. Berlin is my first foreign station, but I got a lot of matches from the beginning. I was really lucky with this club. The team is great and we are getting better and better," says Zachrisson.