Updated: Wiede will be back soon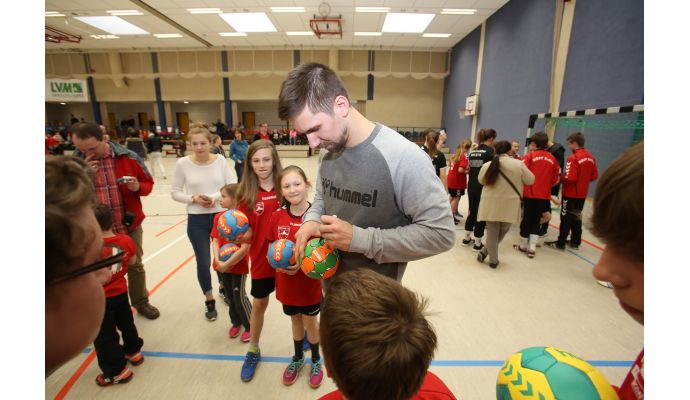 Updated: The throwing shoulder of the Geman national player Fabian Wiede are not seriously injured. A MRI scanning on Tuesday afternoon showed that. "All structures are unremarkable," the diagnosis says. Besides a slight effusion, it is primarily the pains that cause problems to the 22-year-old right back of Fücshe Berlin. Once he is free of symptoms, he may again play for the current number 1 of the Bundesliga.
Photo: fuechse.berlin
Written by: Rasmus Boysen
The right back of Fücshe Berlin, Fabian Wiede's, shoulder injury may be worse than first thought.
The managing Director of Füchse Berlin, Bob Hanning, confirms to Sport1 that the shoulder injury of Fabian Wiede is apparently worse than first expected:
"Tomorrow we do an MRI, then we will know more. But we hope that the injury will not go on for weeks. The fact is that he can not move his arm, as would be necessary for an athlete. He can not even take clothes on and off. It is bitter that Fabi (Fabian Wiede, Red.) missing, but we do not want to look for excuses."
The MRI-scanning today will probably provide some answers. Fabian Wiede has a contract in Berlin to the summer of 2021.
The other right back of Füchse Berlin, Kent Robin Tønnesen, is also injured. Read more.