Sydhavsøerne signs left wing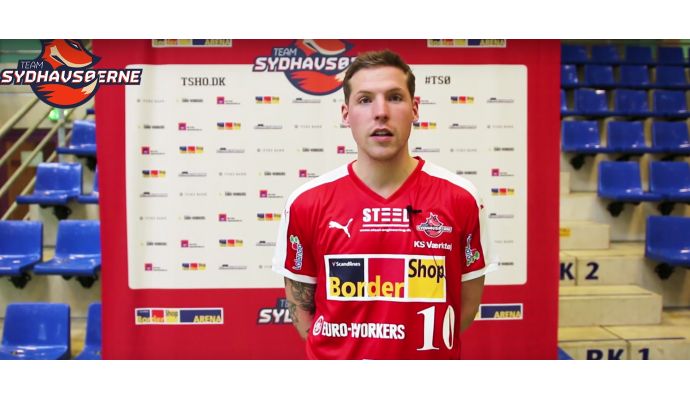 Photo: TSHO.dk
Written by: Rasmus Boysen
The ambitious club from the second best division of Denmark, Team Sydhavsøerne, has signed a contract with the former Århus Håndbold left wing Mikkel Saad with immediate effect to the summer of 2018.
Press release from Team Sydhavsøerne:
EXPERIENCED LEFT WING TO TSØ
Team Sydhavsøerne has signed a contract with the 26-year-old Mikkel Saad, who among other things has played in the Danish league for AG København and Århus Håndbold.
Mikkel Saad has played 4½ seasons in Aarhus (he was actually stopped after season 15/16 but returned in December 2015), where he has played 114 matches and scored 274 goals in the Danish league. It is an experienced player who now plays for TSØ.
Sports manager Morten Juul says: "While we are two players fewer than when were at the beginning of the season, it helps on the width of the squad that we could add Mikkel now. Mikkel is a young but experienced player. He is strong in counterattacking and reliable from the wing. He already knows many on the team and will quickly fall into the game."
Mikkel Saad tells of his skills as a player: "I am quick and good at counterattacking. In addition, I am good technically on the wing, and then I have a great shot repertoire."
"I feel that Team Sydhavsøerne and I are a good match," continues Mikkel Saad. "My expectation is that Sydhavsøerne and I will hopefully play to promote to the league. We have a really good team, and have the chances to play for the fun places. If everything works out, I'll premiere in Border Shop Arena on Friday night against TMS Ringsted."
Mikkel Saad lives in Copenhagen with his girlfriend. The contract runs until the summer of 2018.