Martin Larsen continues in Aalborg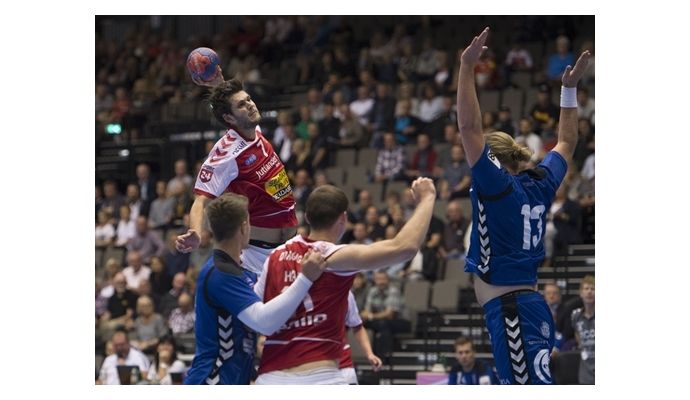 Photo: aalborghaandbold.dk
Written by: Rasmus Boysen
The 24-year-old Danish right back, Martin Larsen, extends his contract with the Danish top club Aalborg Håndbold to the summer of 2019.
Press release from Aalborg Håndbold:
Despite being only 24 years the right back Martin Larsen plays his game number 150 for Aalborg Håndbold on Friday against Randers HH. At the same time he puts his name on a new two-year contract with the club until the summer of 2019.
"It is important for me as a coach to have continuity in the squad and I'm delighted that Martin has chosen to continue in Aalborg, although he had other options," says head coach Aron Kristjansson. "Martin is one of the best right backs in the league in both attack and defense, and I think that together we can develop his game further."
Martin Larsen has repeatedly been in the developing national team of Denmark, most recently in Poland at the beginning of this month, and as a junior he won the U 19 World Championship.
"Aalborg Håndbold is my club. I have helped them to win both the Danish Championship gold and silver and played Champions League with the club, but I do not want to stop here. We need to win more titles and play international handball every year," says Martin Larsen.