Swedish talent extends with Alingsås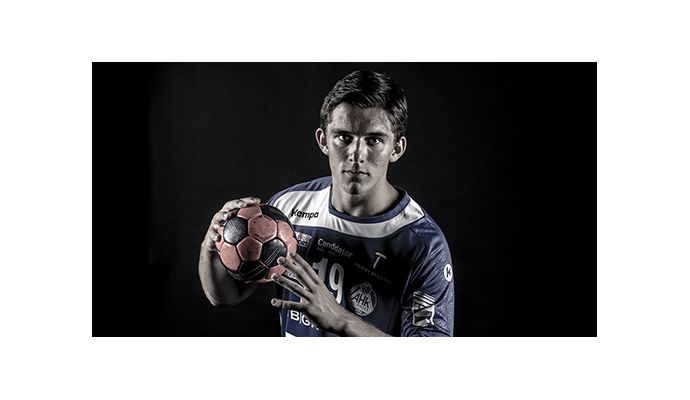 Photo: ahk.nu
Written by: Rasmus Boysen
The 17-year-old Swedish playmaker Alexander Regen has extended his contract with the Swedish top club Alingsås HK to the summer of 2019.
Press release from Alingsås HK:
Swedish talent extends with AHK
In September, he became a goal scorer in his debut in the Swedish League, just 17 years old. Now the Swede Alexander Regen has signed a new contract and is Alingsås HK's player at least until the summer of 2019.
Alingsås HK has so far this season given two players born in the 2000s the chance in the Swedish League. One of them, Alexander Regen, has now seen his apprenticeship contract for a year torn and has signed a new contract that extends even over the coming season.
"I am very well at Alingsås and like the training environment that is here. This is clearly the best option to be on during my high school," says the playmaker from Visby, who debuts in the U17 national team next week.
"I learned a lot a lot since I moved to the elite team. It hurts more, it's faster pace, skilled players and I look forward to continuing to develop here."
The coach Mikael Franzén explains why he already at this point worked to secure Regen for at least another season:
"Alexander has with his attitude developed more and more in our training. Despite the fact that he from 2000 he has already earned him a well-earned time in the Swedish League and it is a player who will bring AHK's attitude into the future."
Club Manager Christer Mårtensson:
"There were many clubs chasing Alexander when he was moving from Gotland last summer, but both we and he feel that it was right with AHK. He has an extremely nice attitude to the handball and we hope this is not the last contract he writes with us. He has the prerequisites for becoming an audience favorite in Estrad."
Alexander Regen
Number: 19
Born: July 21, 2000
Position: Playmaker
Length: 184 cm
Weight: 93 kg
Parent club: Visby IF Gute
Coming from: Visby IF Gute, 2016
Other: Debuts in the U17 national team next week