Rumor: Swedish pivot to GOG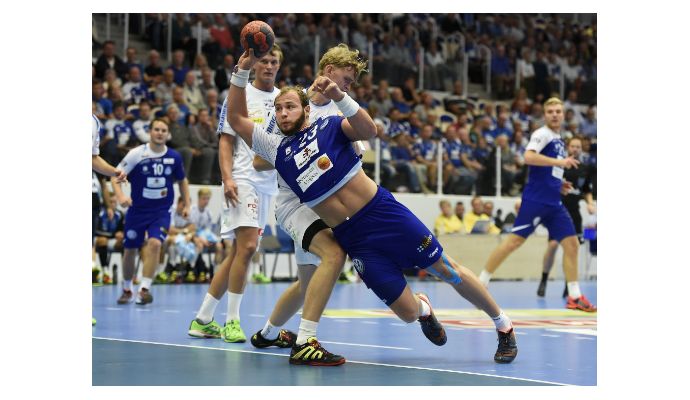 Photo: ahk.nu
Written by: Rasmus Boysen
The Danish top club GOG has allegedly found the replacement for the Norwegian national player Henrik Jakobsen.
In the middle of October the first rumors of Henrik Jakobsen leaving the Danish top club GOG after this season occured. The strong Norwegian pivot, who has a contract that expires at the end of the season, has been associated with the French League side Fenix Toulouse ever since (read more here).
Now it seems that the ambitious Danish club has found Henrik Jakobsen's successor. According to the usually reliable Danish newspaper Fyens Stiftstidende the choice has fallen on the Swedish pivot Oscar Bergendahl.
Oscar Bergendahl has since 2014, where he left his Swedish childhood club HK Aranäs, played for the Swedish top club Alingsås HK. The 22-year-old Swede has furthermore previously been an integral part of the Swedish youth national team. In 2014/15 he played in the Champions League.
GOG, who at the moment is placed 2nd in the Danish League, has besides Henrik Jakobsen also the two Danish pivots Lars Hald and Torsten Laen in the squad. Torsten Laen has a contract which expires at the end of the season, while Lars Hald has a contract to the summer of 2020.