Strong line player stays in Aalborg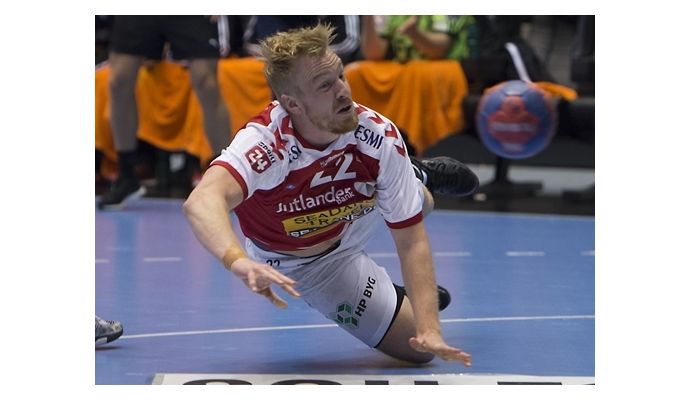 Photo: aalborghaandbold.dk
Written by: Rasmus Boysen
The 24-year-old Danish line player, René Antonsen, extends his contract with the Danish top club Aalborg Håndbold with 2 years to the summer of 2019.
Press release from Aalborg Håndbold:
24-year-old René Antonsen has put his name on a two-year contract extension with Aalborg Håndbold, as the agreement now apply until summer of 2019.
"René is one of the league's best defenders and has a lot of credit to our defense strength and stability this season," says director Jan Larsen, Aalborg Håndbold. "René is the vice captain, who shows the way by always taking the lead, when fighting, so we are delighted that he has chosen to continue his career in Aalborg Håndbold."
Rene Antonsen who is from Aalestrup, joined the club as a junior player. He helped win the gold in the Danish Championship with Aalborg Håndbold in 2013 and then moved to Ribe-Esbjerg HH, where he played for two seasons before returning to Aalborg.
"I find myself well in Aalborg Håndbold and think we are doing something really exciting this season. Aalborg Håndbold is a club with big ambitions and I am also sure that many exciting challenges in the coming seasons awaits, so it has been an easy choice for me to extend the agreement," says René Antonsen.