Snorri retires from the national team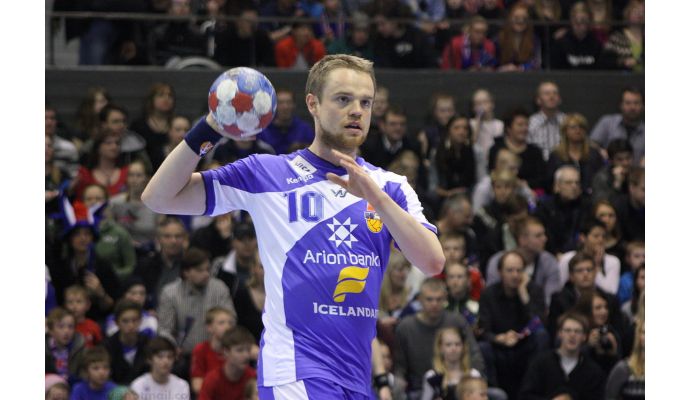 Written by: Rasmus Boysen
The 35-year-old Icelandic playmaker of the French club USAM Nimes, Snorri Gudjonsson, retires from the Icelandic national team.
After 15 years on the Icelandic national team the experienced Icelandic playmaker, Snorri Gudjonsson, who at the moment is very successfull in France, where he is the top scorer of the French League, has decided to retire from the Icelandic national team.
It has been a hard decision for the clever playmaker:
"It was gigantic and very difficult decision to take. It's been a part of my life for 15 years. There is not only one reason for this. Of course, it was always my aim, and indeed others, to get to the Olympics this summer and could have been a very beautiful end. It was not. It's a little time since I began to think about this. My heart tells me that this is a fine point in time to step aside. There is no drama in this. Now just a new season to begin, and a new era with the national team, so this is perhaps a good time, " said Snorri to MBL.is.
With the national team he has played 257 caps and scored 846 goals. He won silver at the Olympics in Beijing in 2008 and bronze at the European Championship 2010 in Austria.
He started his career in Valur Reykjavik, and has ever since played abroad in the clubs TV Grosswallstadt, GWD Minden and Rhein-Neckar Löwen in Germany, GOG and AG København in Denmark and Selestat and now USAM Nimes in France.