Icelandic left wing stays in the German capital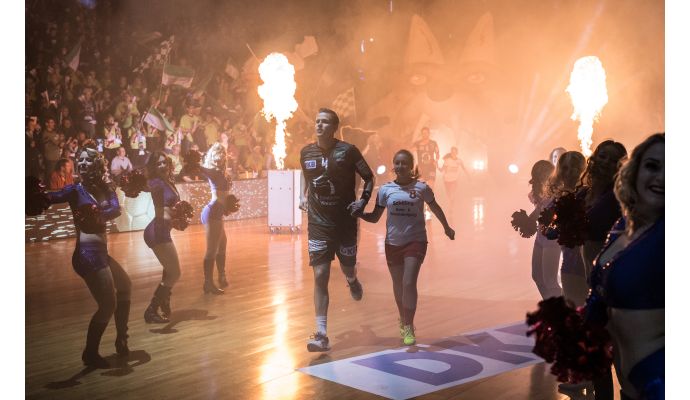 Photo: fuechse.berlin
Written by: Rasmus Boysen
The 26-year-old Icelandic national player and left wing of the German Bundesliga club Fücshe Berlin, Bjarki Már Elísson, has extended his contract with two years to the summer of 2019.
The Icelandic left wing is the 3rd extension of the club of the German capital after Mattias Zachrisson and Silvio Heinevetter in the past two months.
The original contract would have expired after the current season.
Managing Director Bob Hanning: "Bjarki fits into our club's strategy for the coming years. He is to become an integral part of the successes of Füchse Berlin."
Bjarki Már Elísson: "I am very happy that this has worked out. I was able to develop well here and am sure I can get even better. That is why I will continue to work with all my strength - for my private and sporting goals there is currently no better club for me, than the Füchse Berlin. "
The Icelandic national player, who came to Berlin from ThSV Eisenach in 2015, fights at the moment for a seat in the Icelandic World Championship squad. He started his career in the Icelandic club HK Kópavogur and has played 20 caps for the Icelandic national team.