Skjern captain Klitgaard retires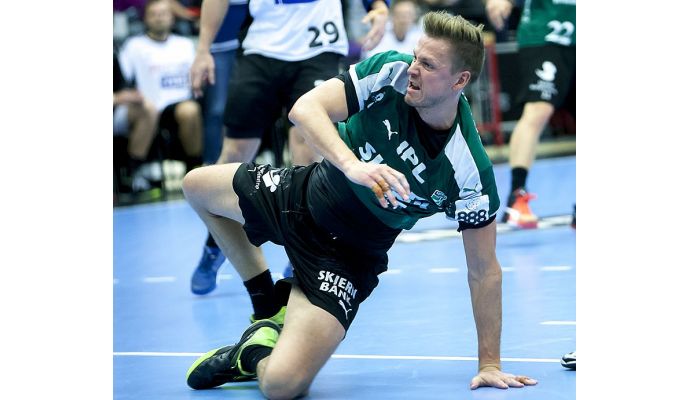 Photo: skjernhaandbold.dk
Written by: Rasmus Boysen
The 38-year-old Danish line player and captain of Skjern Håndbold, Thomas Klitgaard, retires after this season.
Press release from Skjern Håndbold:
After 20 years as a professional handball player has 38-year-old Thomas Klitgaard chosen to end his career after this season is completed.
Year after year, he said that next season might be the last, but time and time again he still been convinced that handball pension will have to wait.
But this summer is definitely over. Skjern Håndbold's captain, 38-year-old Thomas Klitgaard, has decided to stop his active career as a handball player when this season is completed.
"It's been time to say stop. I've been in the game for 20 years, and I begin to feel a growing desire to fulfill my ambitions in business, where I have already been involved in the company GLOBECOM," says Thomas Klitgaard.
The line player began his career in Nøvling, Vadum and Aalborg HSH, and then in 2002 moved to CBM Gáldar in the best Spanish league. After one season in Spain, Thomas Klitgaard came to Skjern, where he played for two years.
From 2005-2007 he played in AaB Handball before MT Melsungen lured Dane over the border.
In his first season in Germany, Thomas Klitgaard was voted the Bundesliga's best line player, and he made almost 350 Bundesliga goals before he and his family in the summer of 2010 returned to Skjern, which now becomes the last club of the line player.
"I am glad that Skjern will be my final destination. It's my club in Denmark, and here I've had some of the best years in my career. I am all in to finish with the Danish Championship," says Thomas Klitgaard.
After a total of nine seasons in the green jersey, over 300 first team appearances, seven won medals and an unofficial title as the team's "old boss" after the summer there await a civilian career without resin, infights and jump shots from distance for the 38-year-old veteran.
"That Thomas Klitgaard end his career as captain in a green shirt is the perfect sentence. He has with his northern Jutlandic charm and sense been a model leader for nearly a decade in Skjern, and he has not at least with his eternal fight, dedication and willpower helped to lift and then keep the club in the top of Danish handball. Thomas Klitgaard will forever be printed in history as one of the club's greatest players," says Chairman Carsten Thygesen.