Sinding continues in Ringsted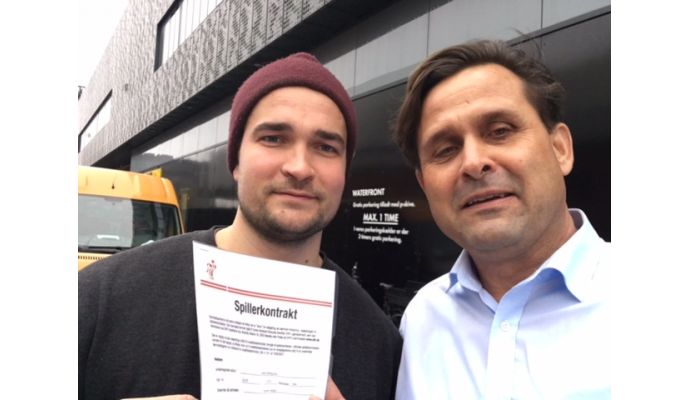 Photo: tms-ringsted.dk
The 27-year-old Danish left back, Lasse Sinding, has extended his contract with the ambitious club from the second best Danish league, TMS Ringsted, with two years to the summer of 2019.
Lasse Sinding is happy about the extension:
"I've had two good seasons in TMS Ringsted and it seemed natural to extend for two seasons more. We have a good coaching team, and things around us works. So now I just hope that in the next period I may help to promote TMS Ringsted to the Danish Handball League," he states in a press release from TMS Ringsted.
TMS Ringsted is at the moment coached by the charasmatic Danish coach Christian Dalmose. The club has two former Danish national players, Rune Ohm and Claus Møller Jakobsen, in the squad.
TMS Ringsted has several times been in the Danish Handball League and has the ambitions to return.