Rumor: TM Tønder loses Claus Lyngsøe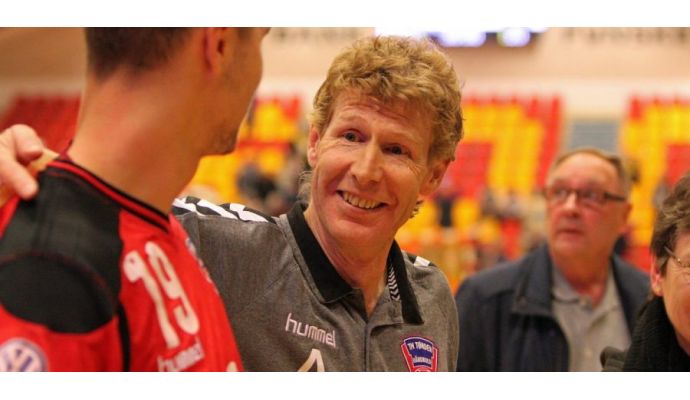 Photo: tmth.dk
Written by: Rasmus Boysen
The head coach of the Danish League club TM Tønder, Claus Lyngsøe, allegedly leaves the club after this season.
The direct relegation from the Danish League has been avoided, but TM Tønder is not only faced with a difficult sporting challenge in the relegation games, but also a great challenge outside the field. According to informations from Der Nordschleswiger has the head coach of TM Tønder, Claus Lyngsøe, decided to stop in the club at the end of the season when his contract expires.
It means that the management of the club need to find both a new head coach but also a new Sports Manager, when René Hamann-Boeriths leaves at the end of the season to become coach of the women Bundesliga club TuS Metzingen (read more here).
"I have a full focus on the tasks that are still ahead of us this season, and then we will see," Claus Lyngsøe said on this subject to Der Nordschleswiger.
Lyngsøe came to TM Tønder after an assistant coach job at the League rivals SønderjyskE three years ago and has been very successful. He has promoted the team from the 2nd best Danish League for the first time in the history, and has now also managed to avoid direct relegation from the League.
"I can neither confirm nor deny that Claus Lyngsøe has terminated the contract after this season. We are talking to him constantly, and I can only point out that he enjoys the full support from the Board. It has been a tough season for TM Tønder and Claus Lyngsøe, but everything is open," says TM Tønder Director Alex Petersen about the matter to Der Nordschleswiger.
TM Tønder plays the last match of the regular season of the Danish League tonight. Afterwards, they meet either TMS Ringsted or Skive fH from the 2nd best League in best of three matches for one League ticket.