Olle Forsell Schefvert to Wetzlar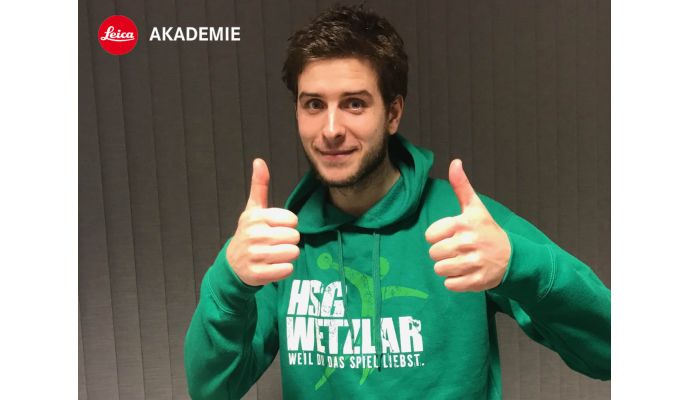 Photo: hsg-wetzlar.de
Written by: Rasmus Boysen
The German Bundesliga club HSG Wetzlar has signed a 2-year contract with Olle Forsell Schefvert.
As rumored on Hballtransfers.com earlier (read more here) the 23-year-old Swedish left back of the Swedish club IK Sävehof, Olle Forsell Schefvert, replaces Philipp Weber in the German Bundesliga club HSG Wetzlar from next season on a 2-year contract to the summer of 2019.
"Olle fulfills our requirements profile completely. He is clever, dangerous to the game, and can be used in the defense in several positions. He has a great potential for development and a healthy ambition. Despite his only 23 years, Olle is currently the leading player in Sävehof and is ready to take the next step in his career. We are sure that together with Stefan Kneer and Alexander Herrmann he will form a successful trio on the left back position," HSG Managing Director Björn Seipp states in a press release.
"I am incredibly proud that HSG Wetzlar gives me the chance to become a part of this team from summer and to prove myself in the strongest league in the world. I would like to develop as a player and a human being and I have the best possibilities in Wetzlar. To be able to play in the Bundesliga is a dream I had as a small boy. I can not wait to start this new, exciting chapter and I'm looking forward to the first time in the Rittal Arena. I've already seen a lot of videos on what's going on when HSG Wetzlar plays," says Olle Forsell Schefvert.
Olle Forsell Schefvert won the U21 World Championship in Bosnia with Sweden in 2013.
HSG Wetzlar is at the moment placed 7th in the Bundesliga.