Nørgård replaces Tilsted in Mors-Thy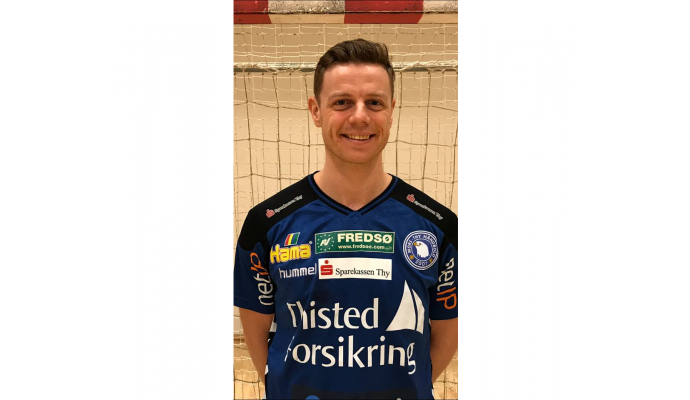 Photo: morsthy.dk
Written by: Rasmus Boysen
The Danish left wing Søren Nørgård replaces Henrik Tilsted in the Danish League side Mors-Thy Håndbold after this season.
Mors-Thy Håndbold has found the replacement for the Danish left wing, Henrik Tilsted, who from next season joins the Danish League rivals GOG (read more here). A 2-year agreement has been signed with the 29-year-old Danish left wing Søren Nørgård.
The Danish left wing from the 2nd League club Lemvig-Thyborøn Håndbold has according to a press release from Mors-Thy Håndbold previously been speaking with the club, but at that time the deal was not done. Now time is different and there has been room for handball at the highest level. Søren Nørgård has previously been the top scorer of both the best and 2nd best Danish League. In 2014/15 he scored 178 goals in 26 matches in the Danish League and was part of the All Star Team.
Sports Director of Mors-Thy Håndbold, Henrik Hedegaard: "It has been important for us to quickly get a replacement for Henrik Tilsted in place, so we quickly looked in Søren Nørgårds direction. In Søren, we get a clever and experienced wing that takes responsibility and plays with high security and high score. In addition, we get a personality and a good guy who has a good feel for a club like Mors-Thy Håndbold - and I'm sure Søren will be a popular figure both in the squad and in Arenas.
Søren Nørgaard: "I have heard very much good about Mors-Thy Håndbold and look forward to being part of the team and the club and, not least, to play on Mors-Thy Håndbold's two great home courts in Thisted and on Mors. I know the coach team with Søren and Heino in the past, and I look forward to working with the two to continue the sporting development that has been in Mors-Thy Håndbold over the past many years. Personally, I want to work hard and of course, I hope to do the best possible and try to fill the gap after Tilsted, who has done well in Mors-Thy Håndbold for many years."
Søren Nørgård has played for Danish clubs as Skive fH, TTH Holstebro and Ribe-Esbjerg HH.