Mors-Thy changes goalkeeper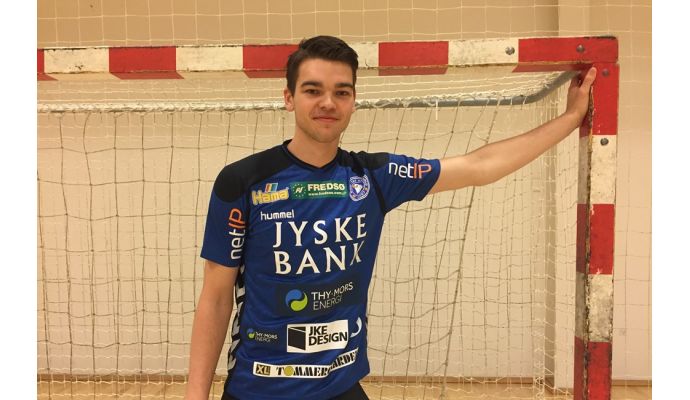 Photo: morsthy.dk
Written by: Rasmus Boysen
The Danish club Mors-Thy Håndbold says hello to Ronnie Schmidt Nicolaisen and goodbye to Nikolaj Pedersen.
The 22-year-old Danish goalkeeper of the 1. division club Lemvig-Thyborøn, Ronnie Schmidt Nicolaisen (the picture above), replaces Nikolaj Pedersen in Mors-Thy Håndbold after this season. The former TTH Holstebro-player has signed a 2-year contract to the summer of 2019.
Nikolaj Pedersen came to Mors-Thy Håndbold from Århus Håndbold in 2015. It is still uncertain where he'll continue his career after this season.
Nikolaj Pedersen: