Mikkel Hansen best paid in the world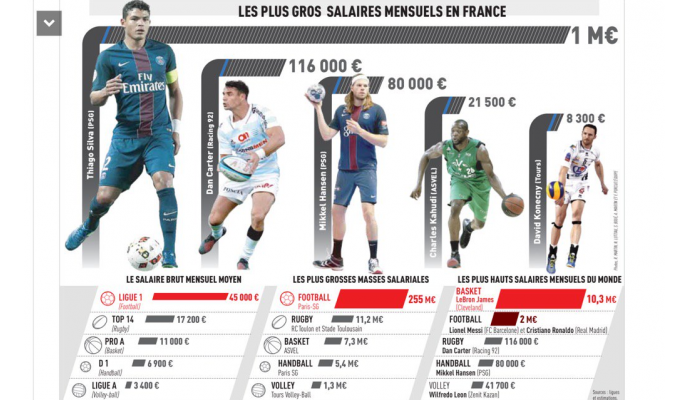 Photo: Lequipe.fr
Written by: Rasmus Boysen
The French newspaper L'equipe has published a graphic of the best paid athletes in France.
With 80.000 euros per month is Mikkel Hansen the best paid handball player in the French league and in the world according to L'equipe.
In the first column the average gross monthly wage in the French leagues is shown (6.900 euro in the handball league). In the second column is the club with the highest salaries in the diferent French sport leagues shown (PSG with 5.400.000 euro in handball). In the third column is the world's highest paid players in the different sports shown (Mikkel Hansen 80.000 euros per month).
While Mikkel Hansen is the best paid, Nikola Karabatic is still the most expensive handball player of all time. See the top 10 here.