Kasper Nielsen makes comeback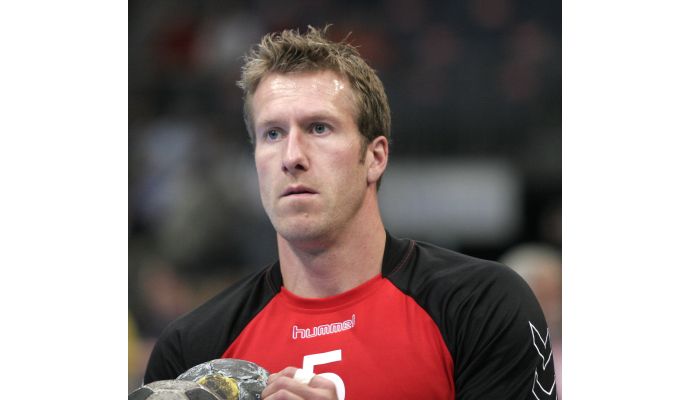 Written by: Rasmus Boysen
The 41-year-old former Danish national player Kasper Nielsen makes comeback for Ajax København from the second best division in Denmark.
Kasper Nielsen should both play with and share his knowledge to the traditional Danish handball club from the Danish capital, Ajax København.
The 41-year-old defensive specialist, who last season played in Ribe-Esbjerg HH in the Danish league, must use his knowledge in a working group to ensure that Ajax reaches a level, so that the team can return to the top of Danish handball.
"But after our many conversations, we quickly realized that it pulled in "The Hulk" (Kasper Nielsen, ed.) to also participate, where it happens, down on the handball court, where he also has great skills," the Danish club states in a press release.
Kasper Nielsen, who won the European Championship with Denmark in Norway 2008 and in Serbia in 2012, may make his comeback tonight (Friday), when Ajax København at 19.00 faces TMS Ringsted at home.
Fact box:
Name: Kasper Nielsen
Date of birth: 09.06.1975
Nationality: Danish
Height: 192 cm
Caps: 191 (289)
Clubs:
1985–1995: Team Helsinge, Denmark
1995–1997: Helsingør IF, Denmark
1997–2001: GOG, Denmark
2001–2002: SG Flensburg-Handewitt, Germany
2002–2005: GOG, Denmark
2005–2008: SG Flensburg-Handewitt, Germany
2008–2010: GOG, Denmark
2010–2010: Faaborg HK, Denmark
2010–2014: Bjerringbro-Silkeborg, Denmark
2014–2014: Füchse Berlin, Germany
2015–2015: TBV Lemgo, Germany
2015–2016: Ribe-Esbjerg HH, Denmark
2016-: Ajax København, Denmark