Møllgaard returns to Aalborg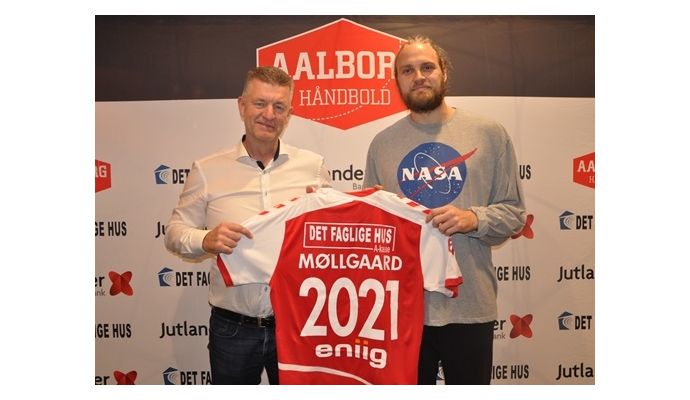 Photo: aalborghaandbold.dk
Written by: Rasmus Boysen
As rumored earlier on Hballtransfers.com the Danish national player Henrik Møllgaard leaves PSG to return to the Danish champions Aalborg Håndbold after this season.
Press release from Aalborg Håndbold:
The Danish national player, Henrik Møllgaard 32, returns to Denmark and Aalborg Håndbold on a 3-year contract valid from the summer of 2018.
Møllgaard was part of the club back in the period 2009-2012 - since then he played at Skjern Håndbold and recently Paris Saint-Germain in the last three seasons. In addition to the impressive CV in the club handball he has also played 115 caps and scored 154 goals for the Danish national team.
"It is with great pleasure that we can present a player of his caliber," says Jan Larsen, director of Aalborg Håndbold. "Henrik Møllgaard is a clear reinforcement both in defense and attack. In addition, he also brings strong leadership skills from the national team and Paris Saint-Germain," concludes Jan Larsen.
"I am looking forward to returning to Aalborg and play in front of the big home audience at the Jutlander Bank Arena. I still have great ambitions and look forward to fighting for titles with Aalborg Håndbold," says Henrik Møllgaard.