HK Malmö secures talents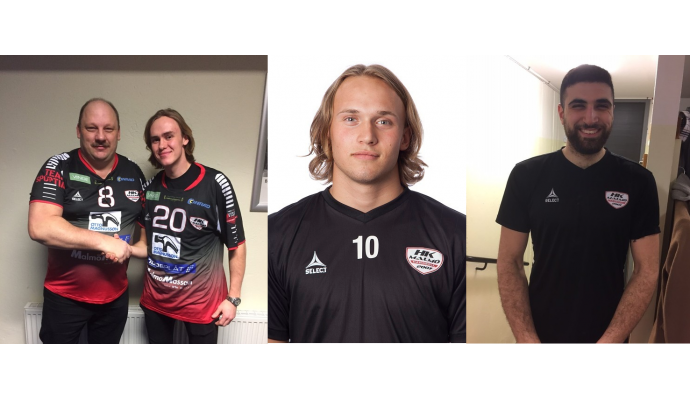 Photo: hkmalmo.myclub.se
Written by: Rasmus Boysen
The Swedish League club HK Malmö has signed contracts with 3 youngsters.
Press release from HK Malmö:
HK Malmö has secured three talented players by signing a contract with them. Young players who will be interesting to follow the future.
Players in the case of Emil Möllerström (to the left), Lucas Lidbeck (in the middle) and Kassem Awad (to the right). We let our assistant coach Konrad Rasmusson summarize:
"Emil is born in 1997 and has done well for HK Ankaret during the past year. A young right wing that we hope will take a few steps in his development with the right training environment."
"Lucas Lidbeck have actually been involved in training with the first team squad all season but pulled on a back injury that kept him sidelined throughout the fall. He has now been through a lot of hard work on each exercise revealed that he wants to compete for playing time. A breakthrough strong and fast back court player."
"Kassem Awad was born in 1995 and is from Nyköping, but studying in Malmö. A very interesting player who is shapely and strong with good physics."
HK Malmö is at the moment placed 4th in the Swedish League.